Viimati uuendatud: 27 August 2021
Klikke: 1244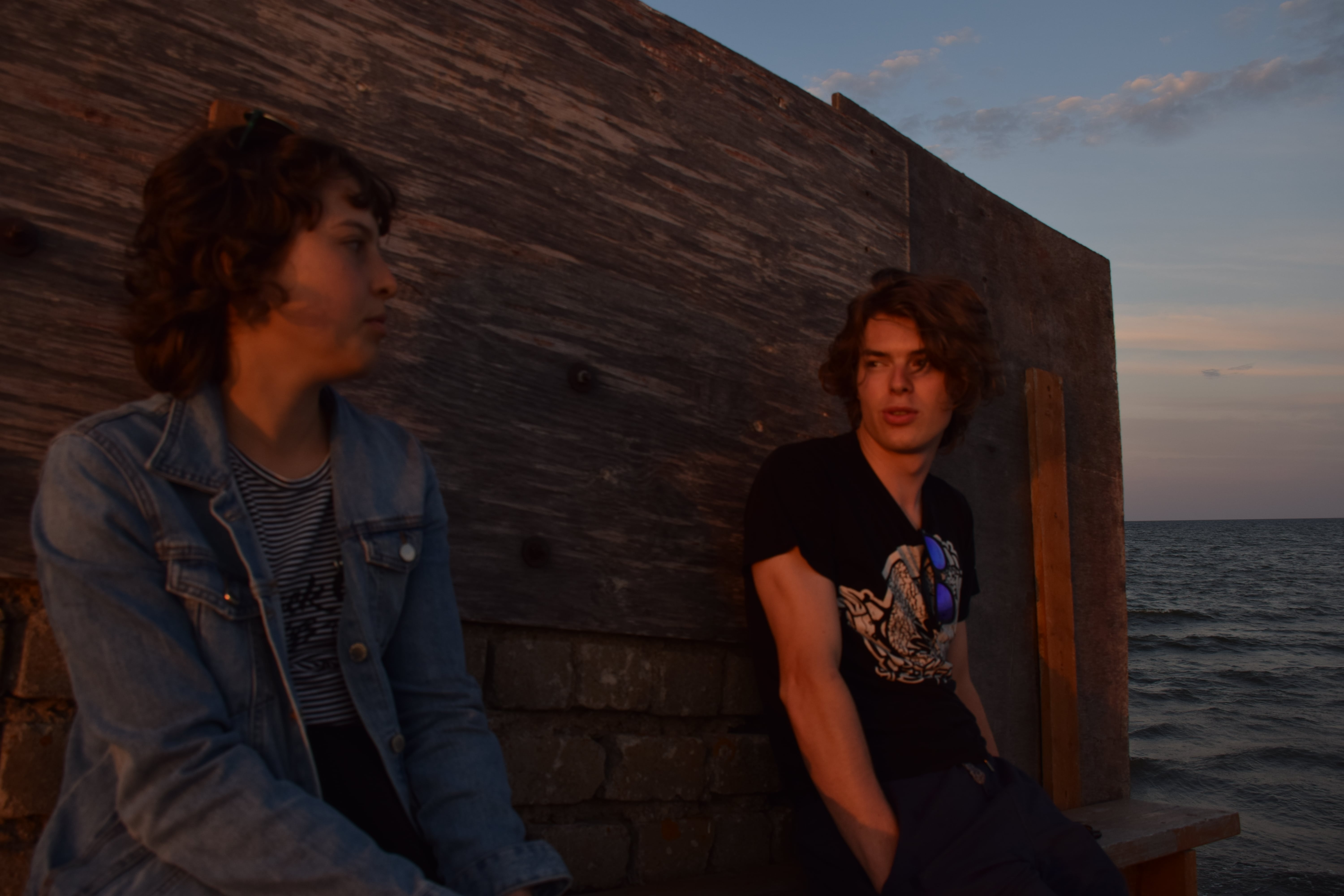 July started as action packed as the last month. The only thing that was different this time, was the constant though in my head, that this will be my last days in Estonia. But instead of grieving this loss, I just focused on putting a great end to this journey. And I delivered…
The day right after the camp the next bigger thing happened. My organization planned alongside my tutor Madli a nice trip with Vici and her tutor. We went to a forest climbing facility and ate in a nice restaurant in Otepää. A city in Estonia famous for their skiing area. Not gonna lie, but in the end of the day I was still searching for the proper mountain to do this.
Afterwards I was able to tick one more thing of my Estonia bucket list by seeing a moose. Unfortunately, it wasn't in the wild but in rescue station. Still better than nothing.
Normally this would have been the end of the trip for Madli and me, but because we had the sport day coming up on the next day, we needed to buy a lot of stuff for this. For this we were given quite a lot of money from the local government we needed to spend. This sounds like a tier one first world problem, but it is so hard to spend a lot of money in a supermarket. In the end we spend the remaining amount one ice cream… everybody likes it.
(Fun fact: Throughout Europe, Estonian consume the most amount of ice cream per person, per year)
After all of this done, we were set for the sport day, my big project. Even the weather seemed to play along on this day. Unarguably two outsourced sport activities were the main attraction. The first one to be Archery and second one, way more spectacular, Kiiking.
Kiiking is considered the national sport in the country, and it literally translates to "swinging". Just imagine a swing with stiff beams to the top instead of chains and you are standing on it. Additionally, your arms and legs are getting fixed to the beams for safety reasons. And this is more than necessary, because the goal of this sport is to make a rollover. If one sees it for the first time in action, he/she is just flabbergasted and frankly speaking a bit scared to try it out. Nevertheless, I used this maybe once in a lifetime chance to test my skill on the swing and actually performed the rollover every time I tried. But be warned, it is one of the most exhausting activities you can do.
Unfortunately, right before we wanted to plan a game of football and rounders, the weather shifted, and a severe rain came upon Hargla for over an hour. This didn't stop us from continuing the day. We just moved inside and improvised with some table tennis. In the end the sun come out again and we were able to finish this nice day with a match of volleyball.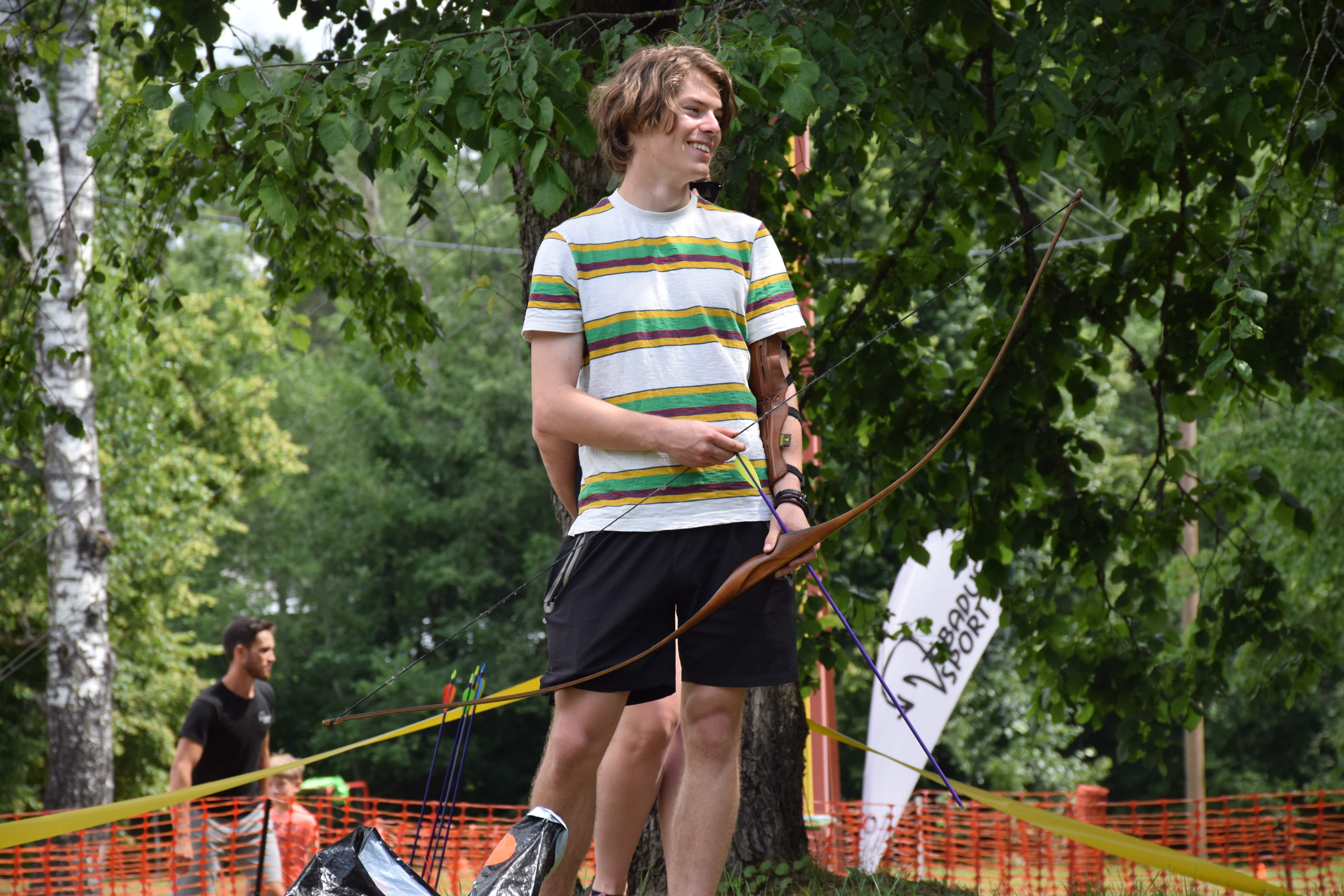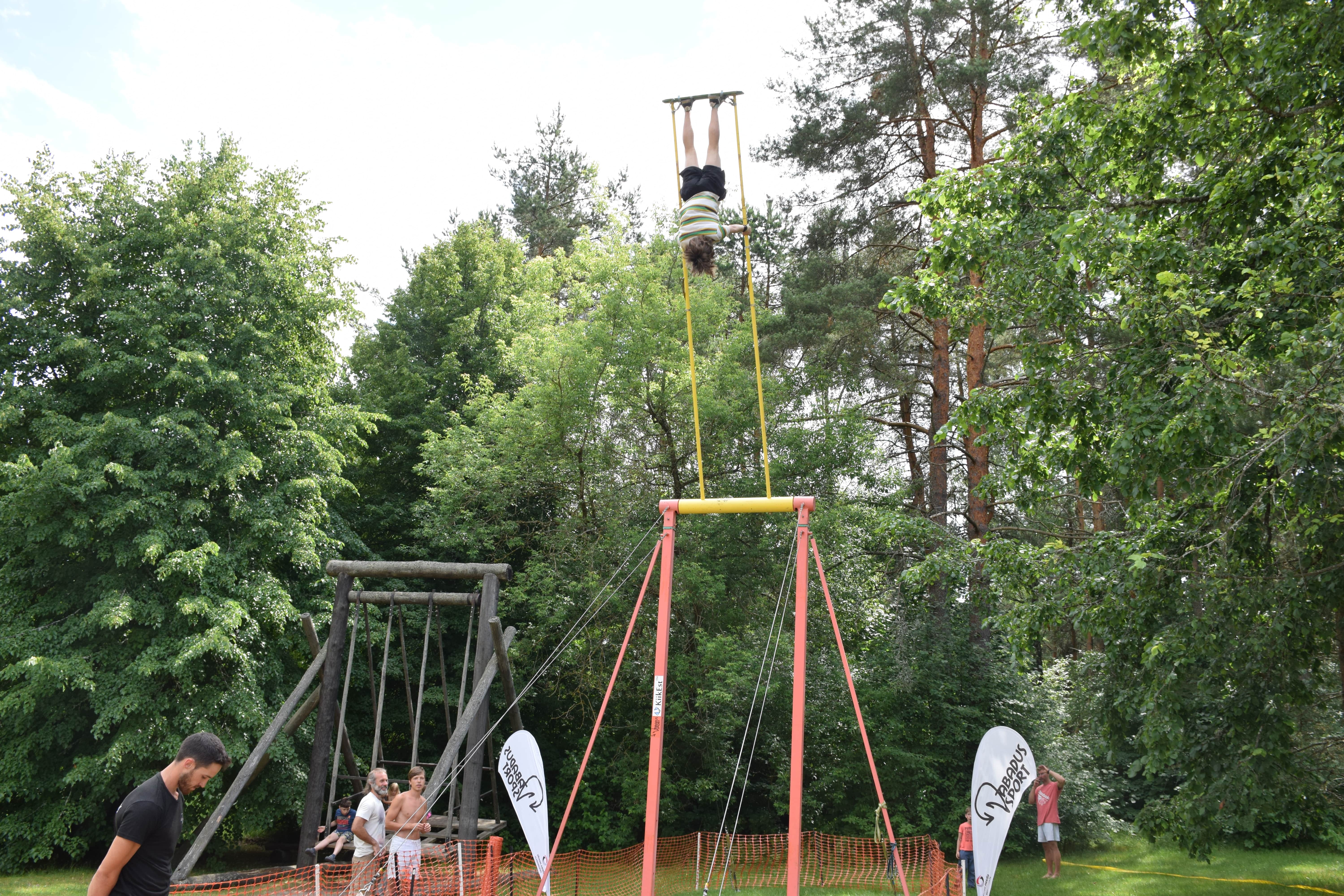 Then Vici and I once again took off to a trip in Estonia, just this time Matvey, Vici's flatmate came along. We planned to spend four nights on Saaremaa, Estonia's biggest island … obviously in a tent.
This plan was cut short, due to a minor injury, but more on this later.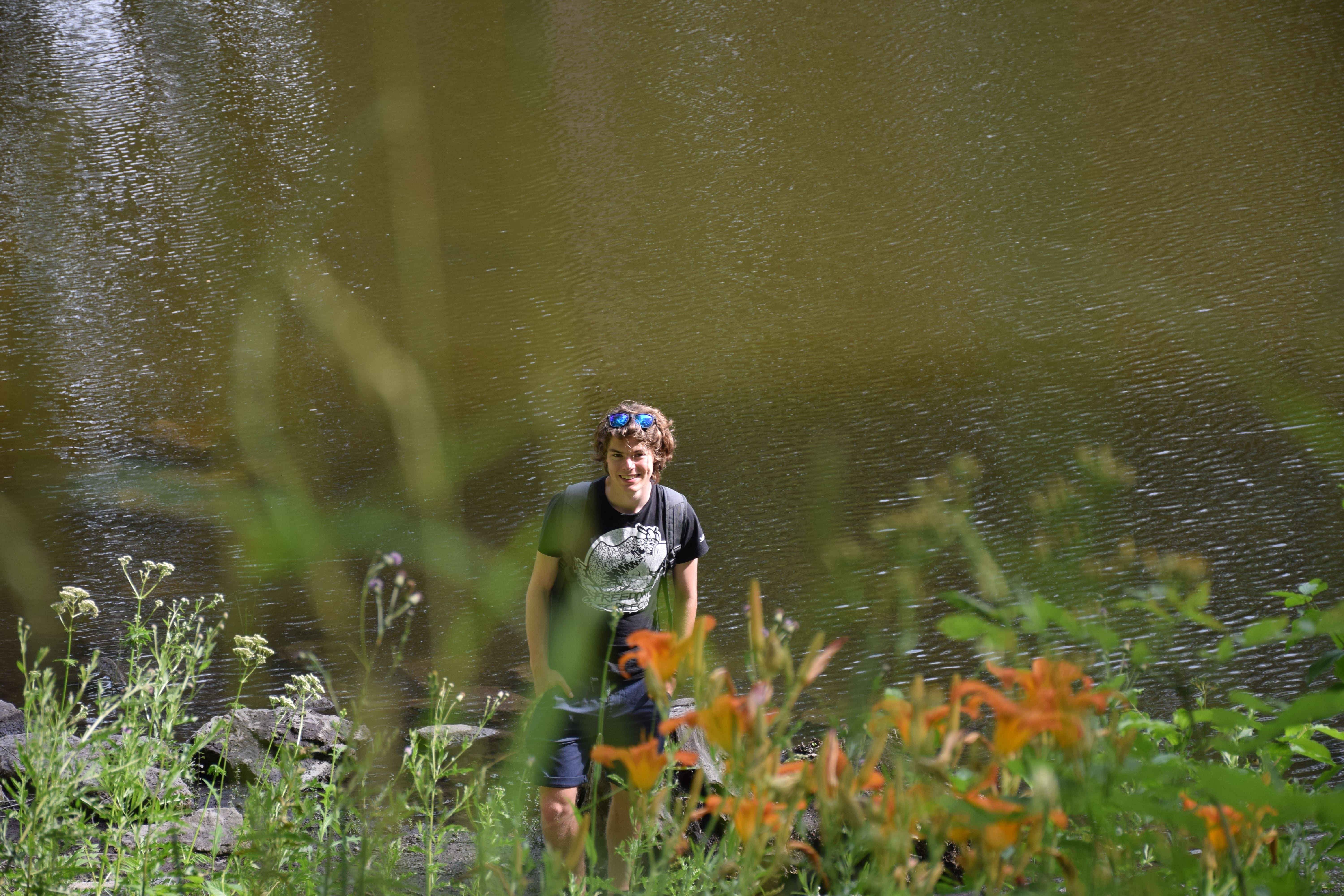 To get on the island we needed to drive to Virtsu, a small city in northwest Estonia where a ferry brings people and cars to Saaremaa every half an hour. From there we started our journey with our first stop being in Kali. This small location shares its name with the famous beer like drink made out of bread, but is better known for its meteor crater. And normal for Estonians and probably for humankind as well, the water from the pond in the crater is said to have healing powers.
After this spiritual experience we visited the only city and therefore biggest city on the island, Kuressaare. We visited the old town, which is nowadays insanely influenced from the tourist industry and walked upon the castle walls from medieval times. In the evening we had one of my personal most treasured experiences in Estonia. We drove to the lighthouse on the far western side and were able to watch an astonishing sunset and before the night came, we put up our tent on a near beach and went to sleep.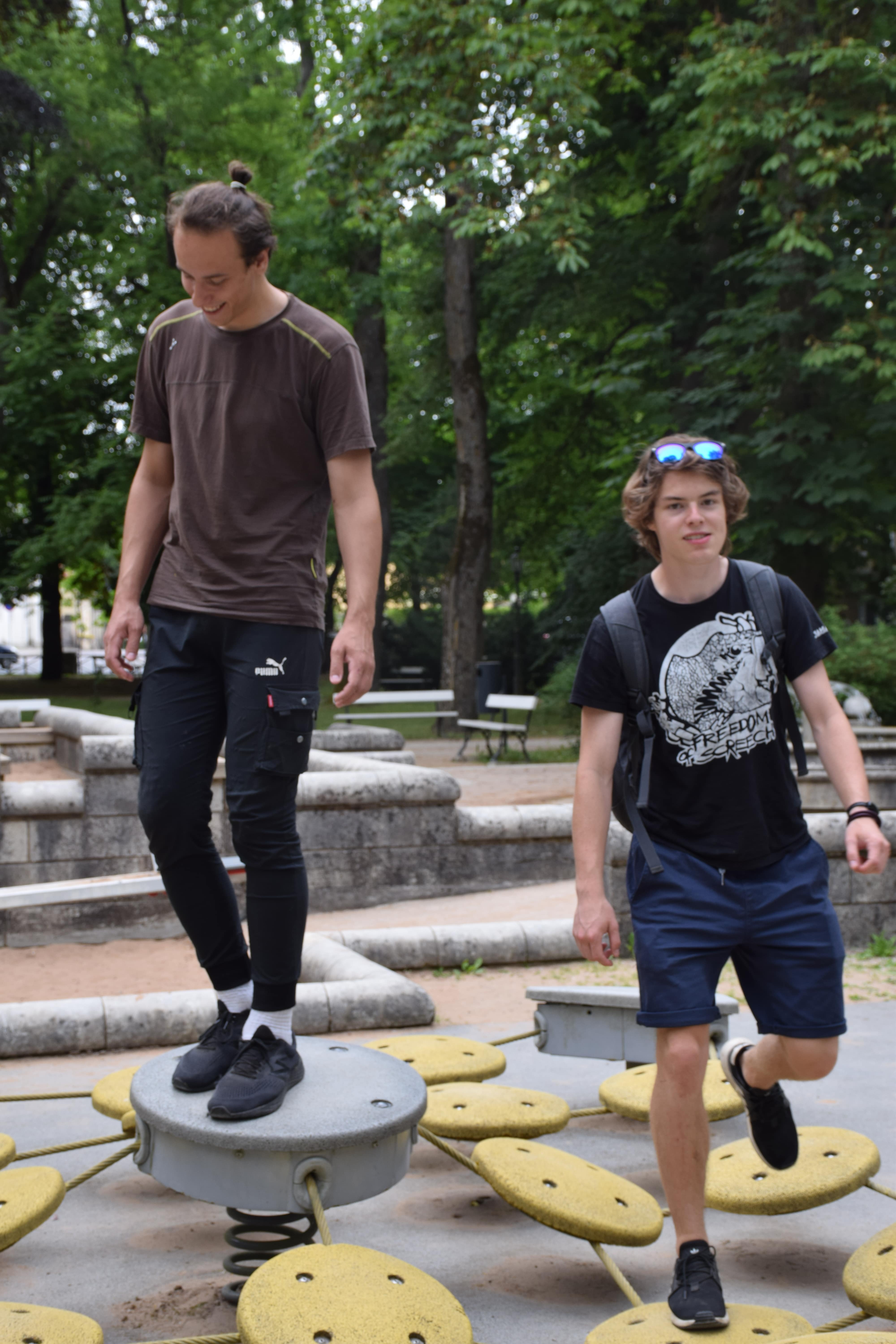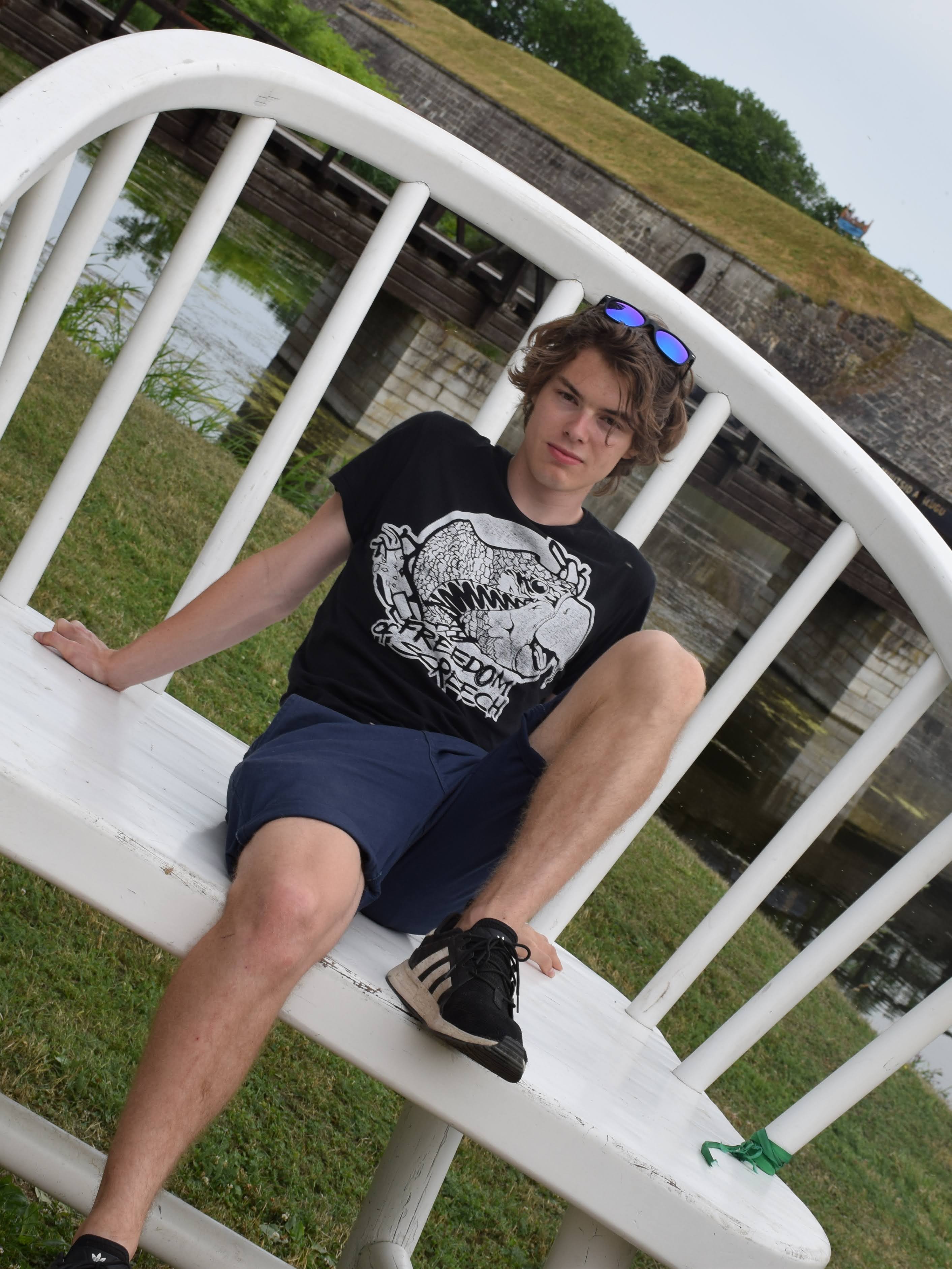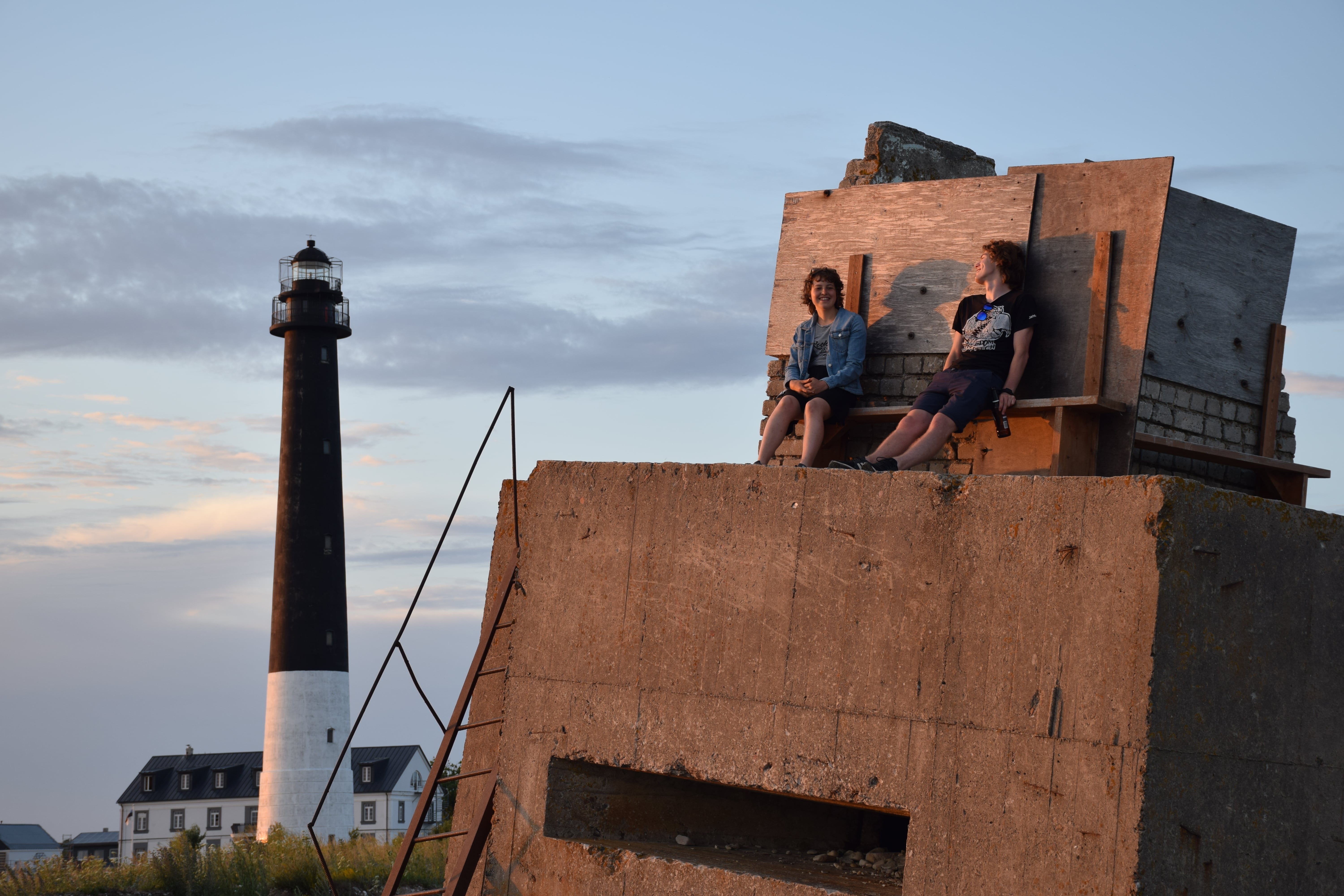 The next day brought many more memorable moments. In general, we wanted to visit the north of the island and the cliffs there. But in the heat of the midday, we didn't bear it for long on the first cliff and quickly drove off to a lake more inside of Saaremaa to cool down. After that we got to the most famous cliff, the Panga cliff (Panga Pank). There we made a great discovery. The electricity of the small shop there was also running at night, when no one was there anymore. So, we were able to charge all our devices and therefore camp near this spot. And right after we eat dinner in the sunset over the Baltic Sea, it happened. The medical incident.
For context, Estonians have in nearly every town or sightseeing point a so-called village swing, that's just a traditional thing. Those big, wooden swings produce quite a lot of minor and major injuries in Estonia. And this time for me.
I will spare you the details on most of, let's just say, my face lost a battle with the ground underneath the swing. In the process of this, I lost half of my front tooth and bleeded all over my face. The hospital was the only option for me and luckily, I had two friends with me, who reacted perfectly.
Some stiches, needles and painkillers later I was able to gather some hurtful, but important hours of sleep. Unfortunately, the Saaremaa adventure was over with this. Because of my tooth I needed to see a dentist as soon as possible. The next one was located on the mainland in Pärnu and now everything is fixed again, my wounds healed pretty good and I'm over the initial shock. Probably every person around me was more worried than myself.
Before ending this narrative about the trip: Thank you so much Vici and Matvey for the time in Saaremaa and especially your quick and understanding help in the accident. Also, Rasmus, without your help, I would never have been able to find an English-speaking dentist in time, thank you.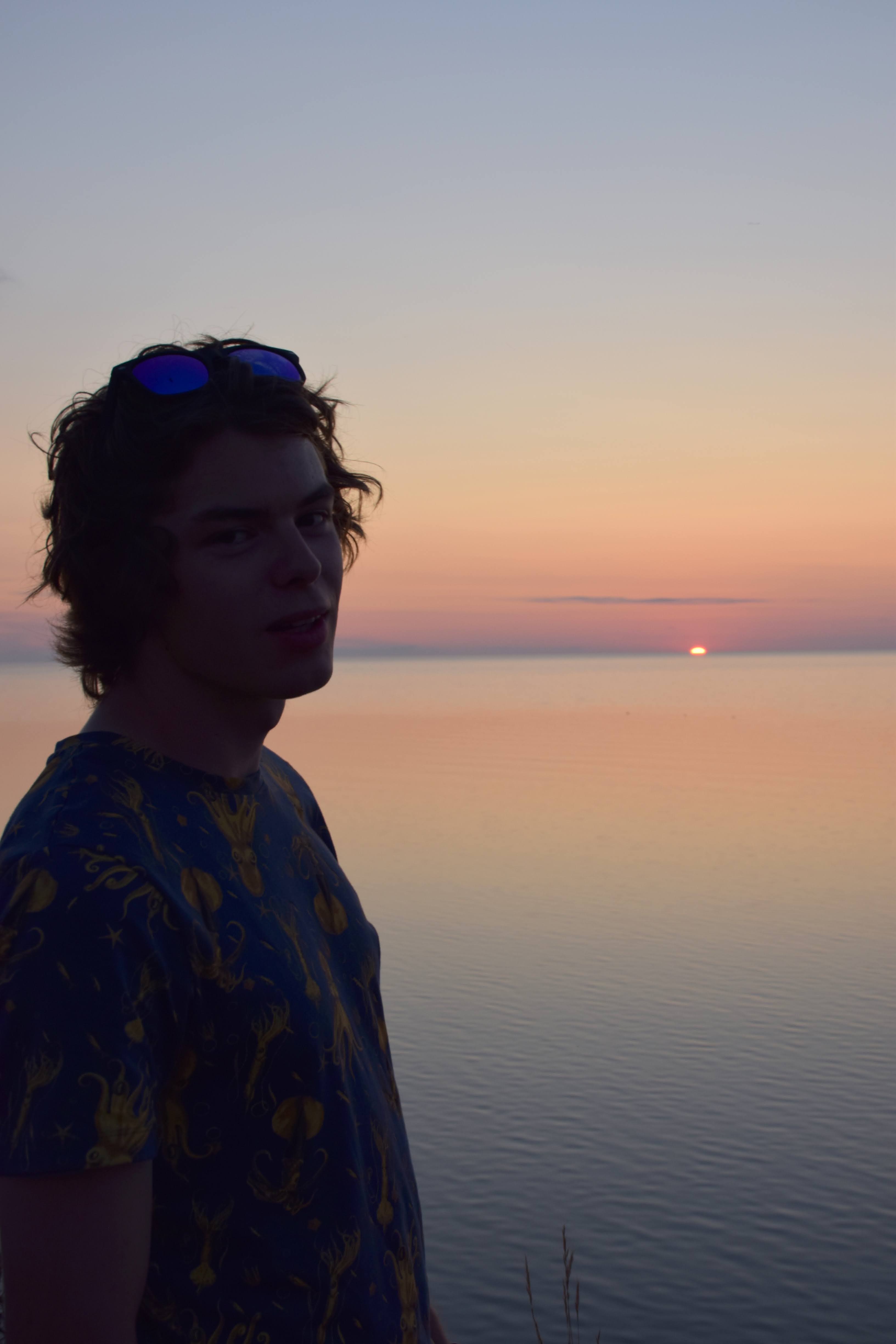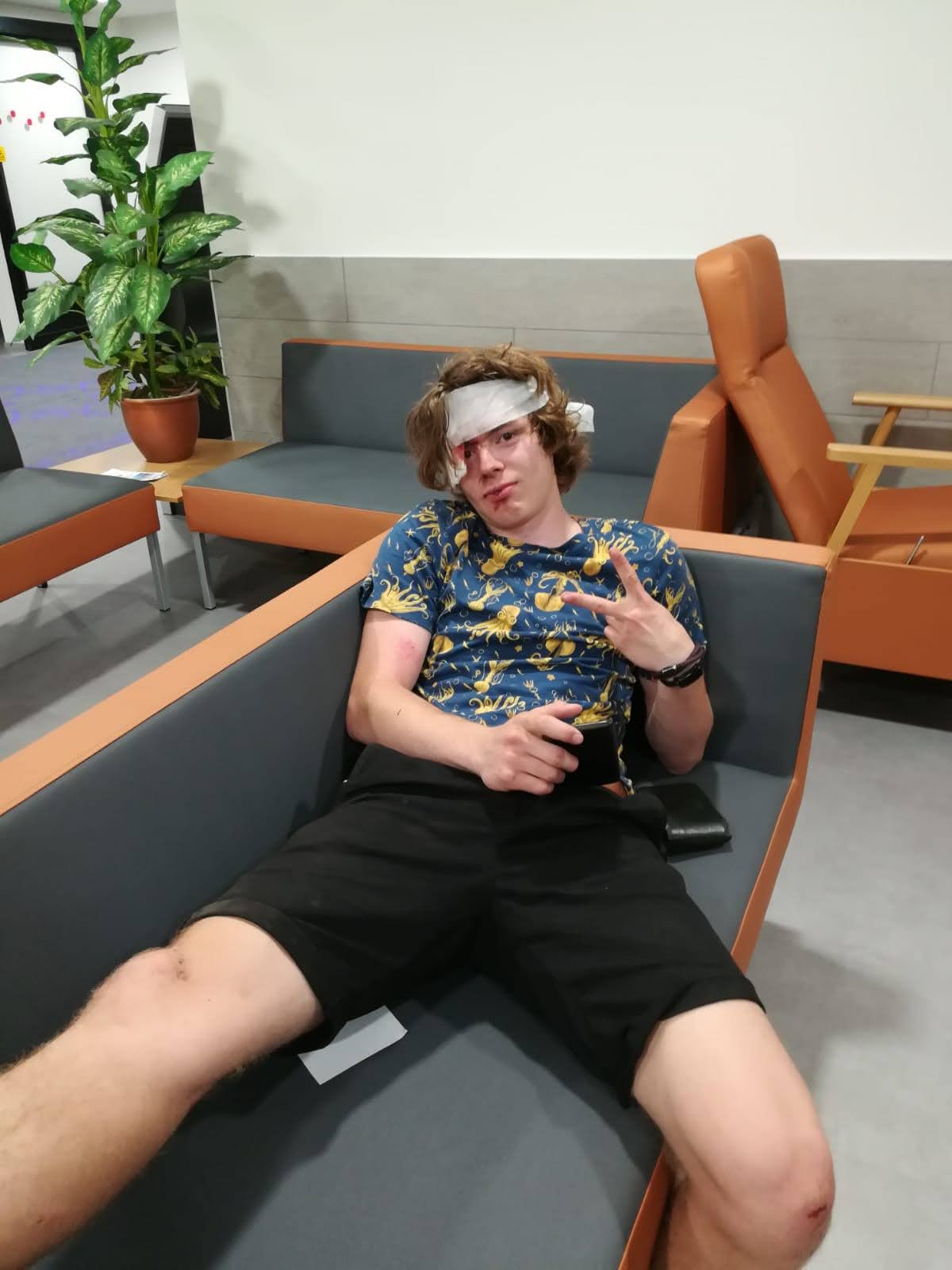 Nearly right after I came back to Hargla and me still looking like straight out of a horror movie, we had the next summer camp. This time it was organized from the Defence League and was called Spekter. It was a night longer than the summer school but was organized for smaller youngsters. The activities were kinda similar to the first one, but we volunteers were assigned different tasks. This time we needed to plan and execute water games. The first day I played a teambuilding game where the teams needed to cover holes in a pipe with there fingers, while water was poured into it. The other day I played Flunkyball with them. In Germany I often play this game on my own, but with beer instead of water. I'm sure the kids eventually will figure out when getting older, that they can play it with something else than water. One more thing happened at Spekter. In the evening of the second day a huge storm hit the camping side and destroyed some tents of the youngsters as well as expensive electronics. Right next to our house a lightning struck in a tree and half of the tree fell down, luckily without hitting anything.
In contrast to this text, my contract and time in Estonia ended soon. Directly after the camp, we got together a last time in Valga to have a goodbye party for me. The next days I still recovered from my accident, whole Hargla was awaiting the 24th of July. On this day the famous night market took place in a forest next to the town. For this the whole village worked together to prepare this huge event. Even though I wasn't fully incorporated into the planning like Dasha (she started stitching stuff already weeks ago) I still helped quite a bit. One night for example it was Dasha's, Henrique's and my duty to be the night watch on the forest site, a night that still puts a smile on my face when looking back. On the big day we had free entry because of this and enjoined together with Vici a truly magical evening on the night flea. There I also got some presents from Rasmus and Madli, thank you for that.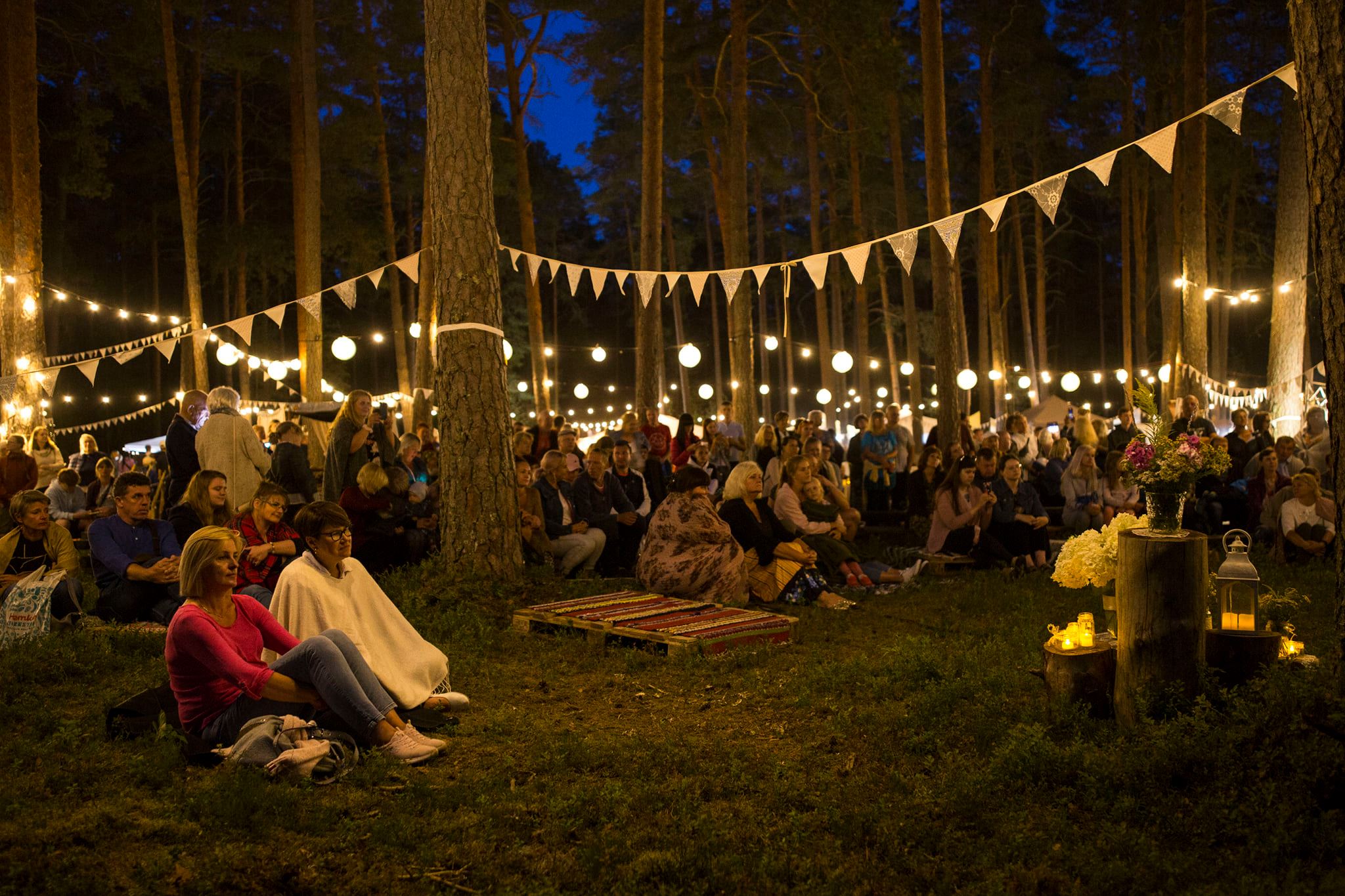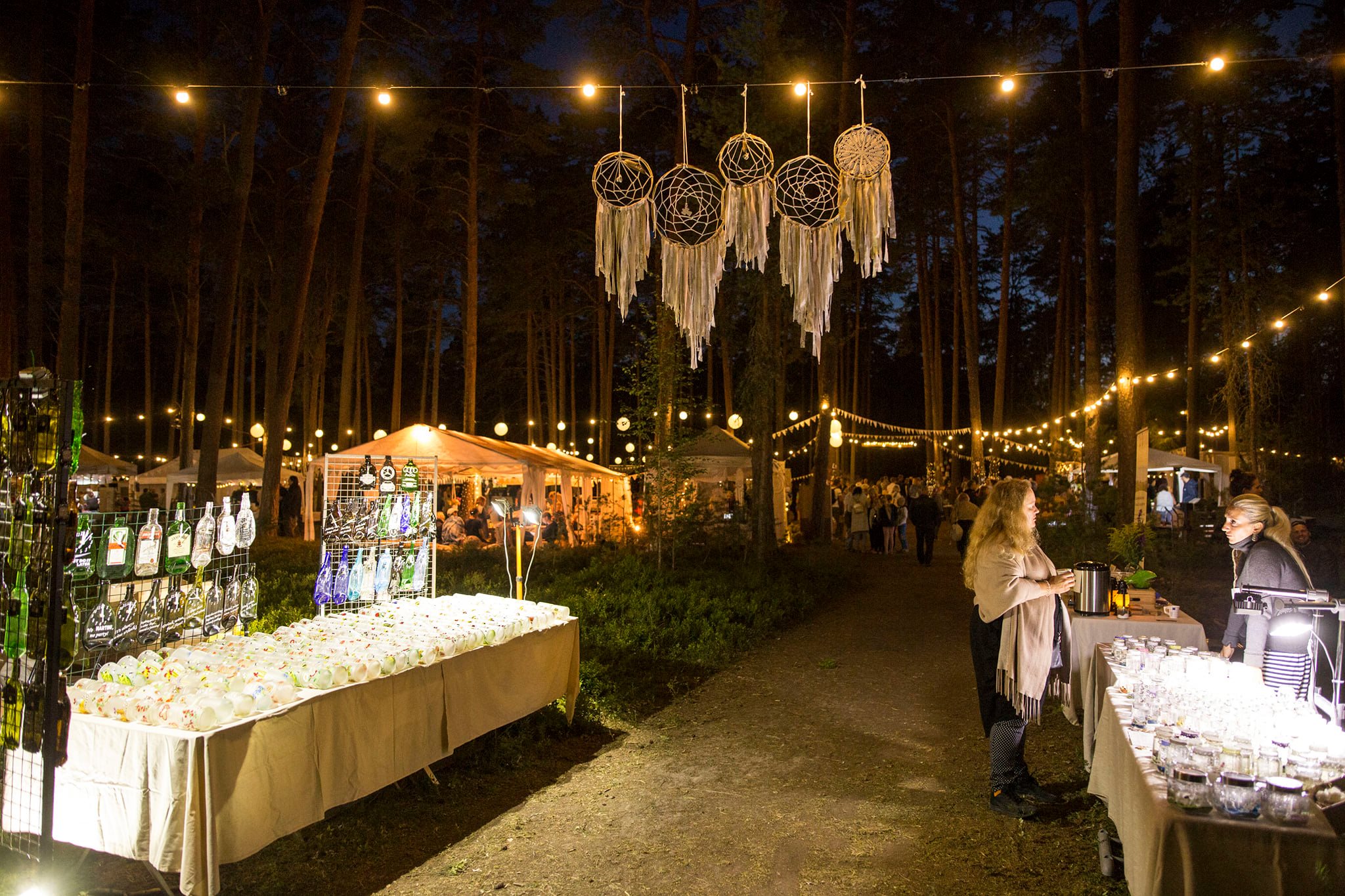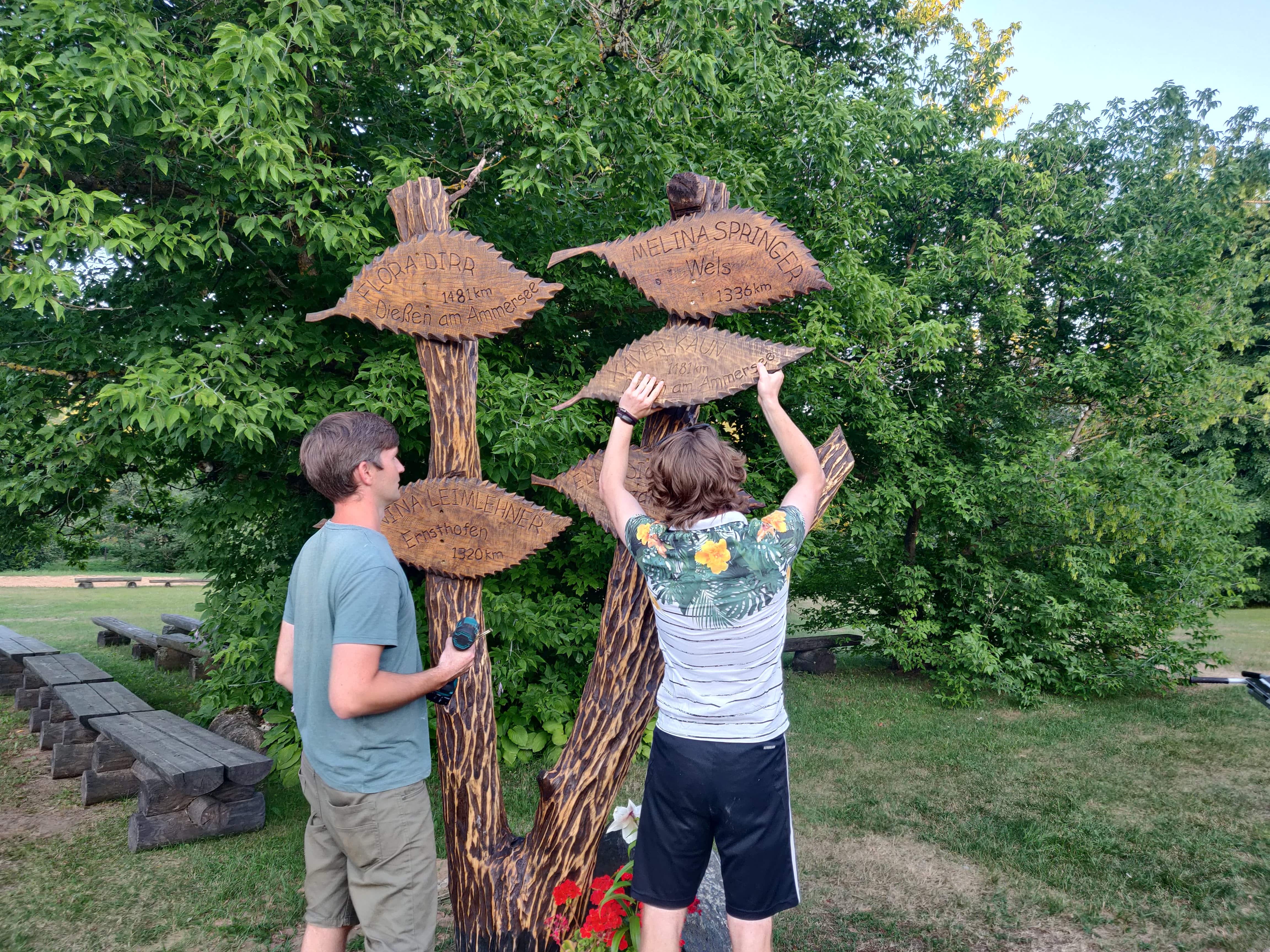 Then my last day in Estonia arrived and beside of packing my luggages there was one more thing to do. I needed to put up my own leaf on the wooden tree to always be a part of the village. On this occasion I also needed to say goodbye to a few people, including Madli.
In the next morning Rasmus picked me up and drove me to Valga, where I started my journey after nine beautiful month in Estonia back home to Germany.
This were the most important things that happened in July, so normally my blog would finish here. Unfortunately that was also my last blog, so I will use this chance to write about some general stuff and thank people. If you were just interested in my journey, you can stop reading. Thank you for making it this far. If not, brace yourself, this will properly be a bit longer.
---

Right before coming to Estonia I was a bit scared, I mean, who wouldn't be? Living for nine month in a country on the other site of the continent, not speaking their language and not having a familiar face to talk to in person. Looking back this is was a completely unnecessary concern. I learned this already in the first two weeks throughout my quarantine. This was because of the people I met on my journey and the most important ones I want to thank individually.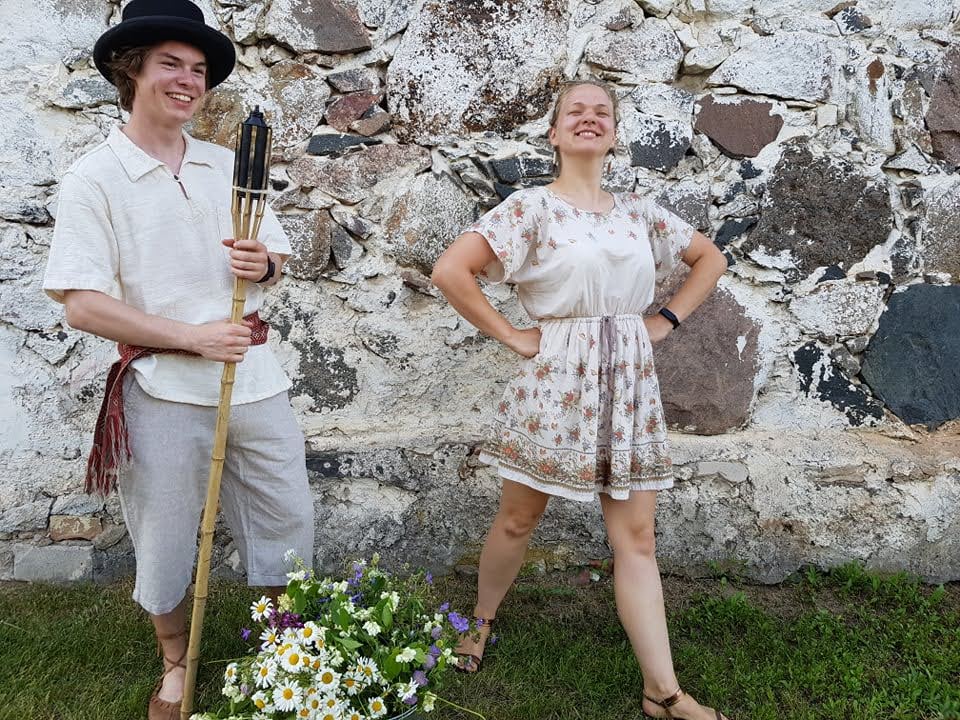 Madli, you were definitely the most important person for me in Estonia. Not only because I obviously needed to deal with you workwise, but mainly since I could call you a reliable friend. You are by far the nicest and kindest person I've ever met and our work synergy was inimitable. Due to your offers you made my time in Estonia unforgettable, the car, the sauna evenings or just your energy and presence are something every volunteer around me was envious about.
I'm so thankful that I had the privilege to meet you and when I am coming back in the next years, I will get the CD from the car ;)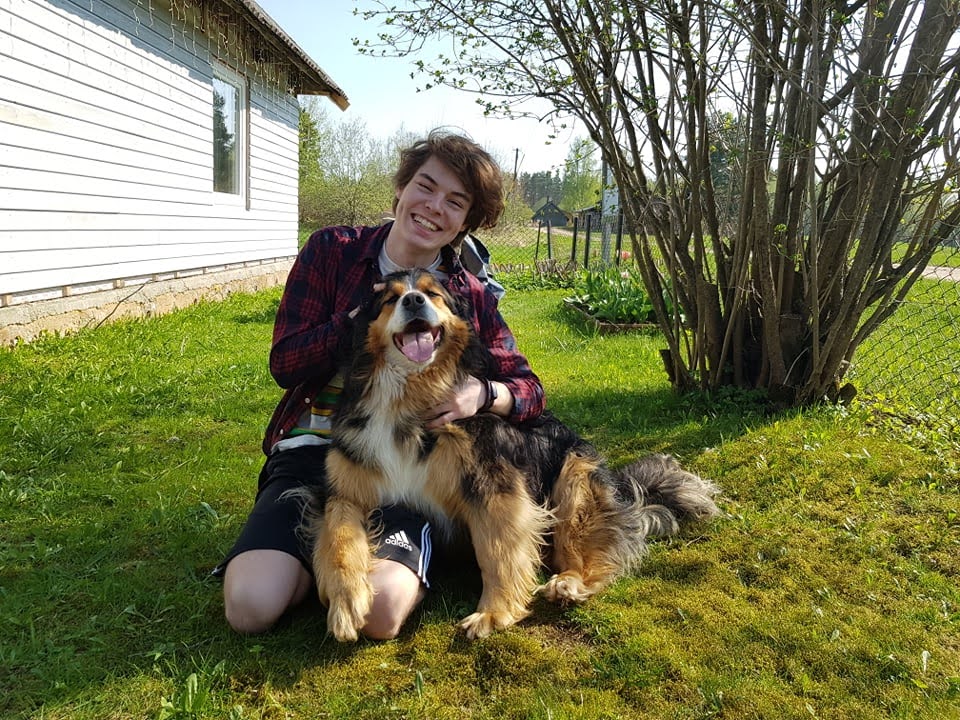 Without your time, Rasmus and organization skills this would never have been possible and perfect as it was. Even when I was stuck on a rural Estonian island, I could count on you to find me a good doctor and organize the rest and without your time I would probably never have gotten my vaccination passport. The best thing that you did for me, was to let my name be a part from Hargla for the next centuries and when I'm coming back then, maybe with my future children, they will be completely confused to see my name in a small and beautiful village in Estonia. I'm already thrilled to come back and spend a whole afternoon in your garden cuddling with your dog. Thank you so much for making this possible for me.

Vici, I'm still feeling bad for nearly ghosting you… I hope you can overlook this weakness from me. You made my time in Estonia so much easier and better, just by simply existing. Surely it was already great to have a nice flat in Valga to host parties, but with the person living in the flat being from Austria and speaking German, was magnificent. It is so much easier to slander about stuff in your mother tongue. And if it wouldn't have been for you, I would never have seen so much of the country. That I was forced to spend this time with what I now call new friend was the best that could have happened.
I hope we stay in touch in the future… maybe you need to force me ;)
I'm grateful for the time we had together in Estonia and exited what the future will bring.

Dasha & Henrique, you are so cute as a couple. I have no clue how it worked about, but I'm glad about it. Don't forget to invite me on your wedding, I blame myself for bringing you two together.
Besides this, I'm happy I met you and was able (forced?) to live with you two in a flat. Not everything was always great and especially the start was a bit bumpy. But as soon as we got to know us better, it was fun. Thank you both too, but please promise me to neither fry six eggs at a time in a gallon of olive oil nor use a fork or knife in the new pan.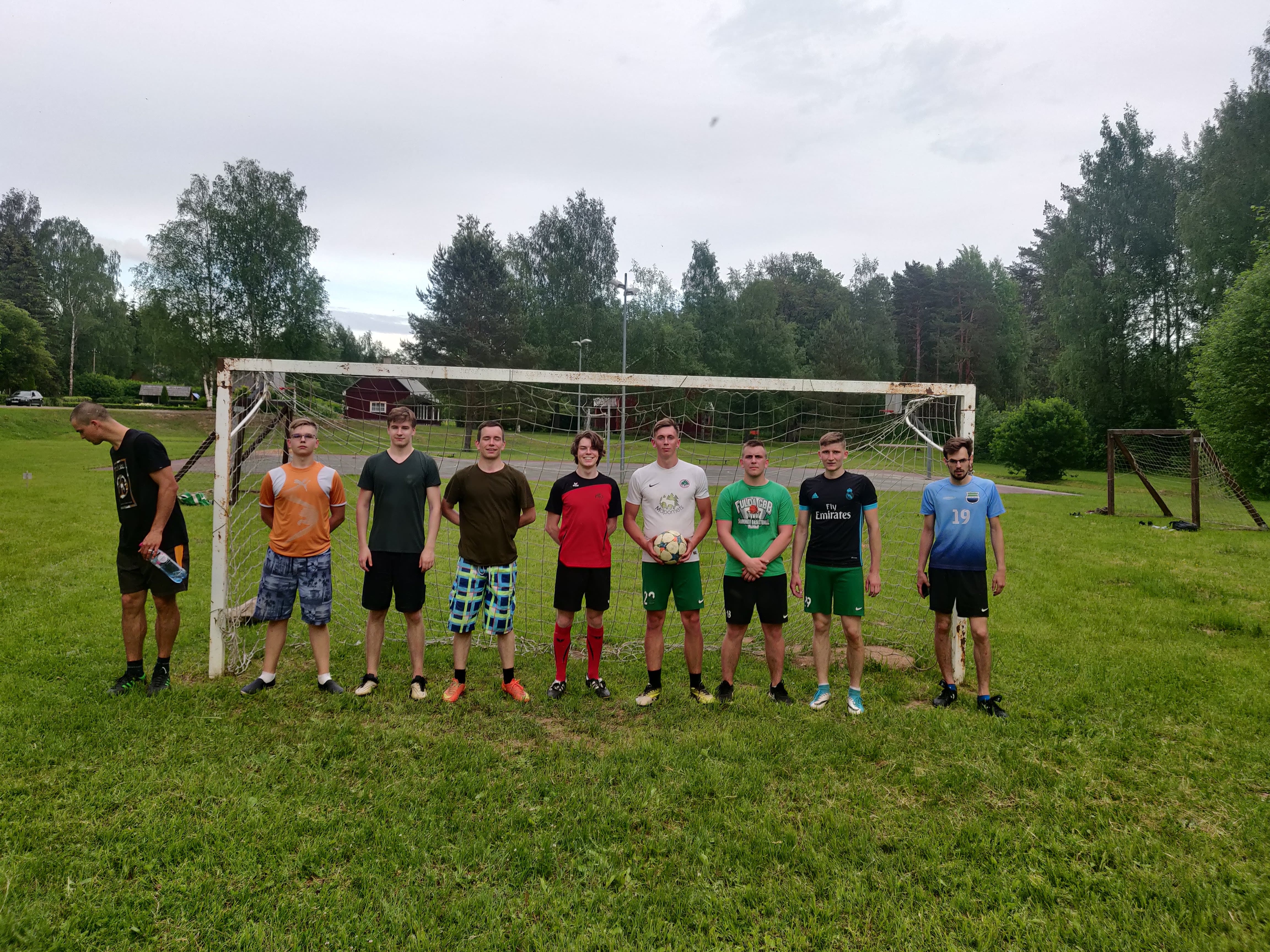 A big part, that made my time as a volunteer great was Hargla. The smallness of the village was, what it made so great. It felt more like a big family than just a place where I'm living. Unfortunately I barely made it to the football games on the weekend due to my schedules, but every time I attended it, it was fun. Knowing nearly everybody makes the live abroad way easier and enjoyable. If a future volunteer needs to decide whether he should go to Valga or Hargla… always choose Hargla.
For the youngsters living there I can just advise you to get out of there. The village is great and fun, especially if you are old or settled down with your family, but you are young. So get out into the world, live in a city or also go abroad, if you've done it, I'm sure your only regret is to not have done it earlier.


For the sake of the length of the text, I can't name everybody on my journey. But every other volunteer in Estonia made also a huge impact on my project. It helped me to exchange words, thoughts and memories of different countries. Solely the decision to have your project in Estonia is astonishing. Before coming anybody barely knows the country exists. After spending month in here I didn't met any person who regretted coming here.

I wrote quite a long time on this text (sorry Rasmus, that I uploaded it so late). Honestly I believe I did this, because with this final blog, my volunteering service in Estonia is completely ending. I would have loved to spend more time in Estonia, but I also realized I can't stick to one place for the rest of my life. Mostly I'm exited what the future will bring me, but I'm also a bit scared. Just like when my service started. But knowing I got this done and enjoyed it that much makes it easier looking forward.
Right now I can just feel grateful for the opportunity I advise everyone to take. That leaves me to just saying one more thing:
SUUR AITÄH!
Thank you everybody for everything!