Toimetas

ESC Volunteer

Kategooria: ESC blog 20/21
Avaldatud: 15 Aprill 2021
Klikke: 427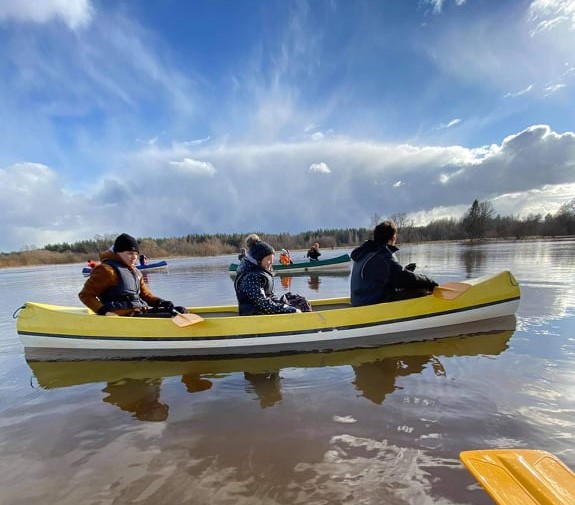 Even though the March is three days longer than the month prior, it felt like less did happen. Probably because there were a lot days of staying at home.
The Month made a great entrance in Estonia in terms of the weather that came along. The fields of snow where melting and due to that the water levels kept rising. And because the government prohibited indoor activities with youngster we decided to go canoeing with the youngsters in Hargla.
Important to mention is, that Estonia not only got four seasons throughout the year, but five! The meltwater brings the local rivers and lakes to burst their banks and create a complete different landscape in the country.
So we met on a Thursday with neighbor families and to my great joy Vici, the volunteer from Valga. Alongside her and my flatmate Henrique we formed a team and started our canoeing trip. Even though the weather was better than the month before, it was still chilly and additionally a bit snowy from time to time. So we where scared when we kinda crashed into a tree and nearly turned turtle.
In the end we still finished first in the unofficial race and made victory picture on top of the watchtower near the finish line.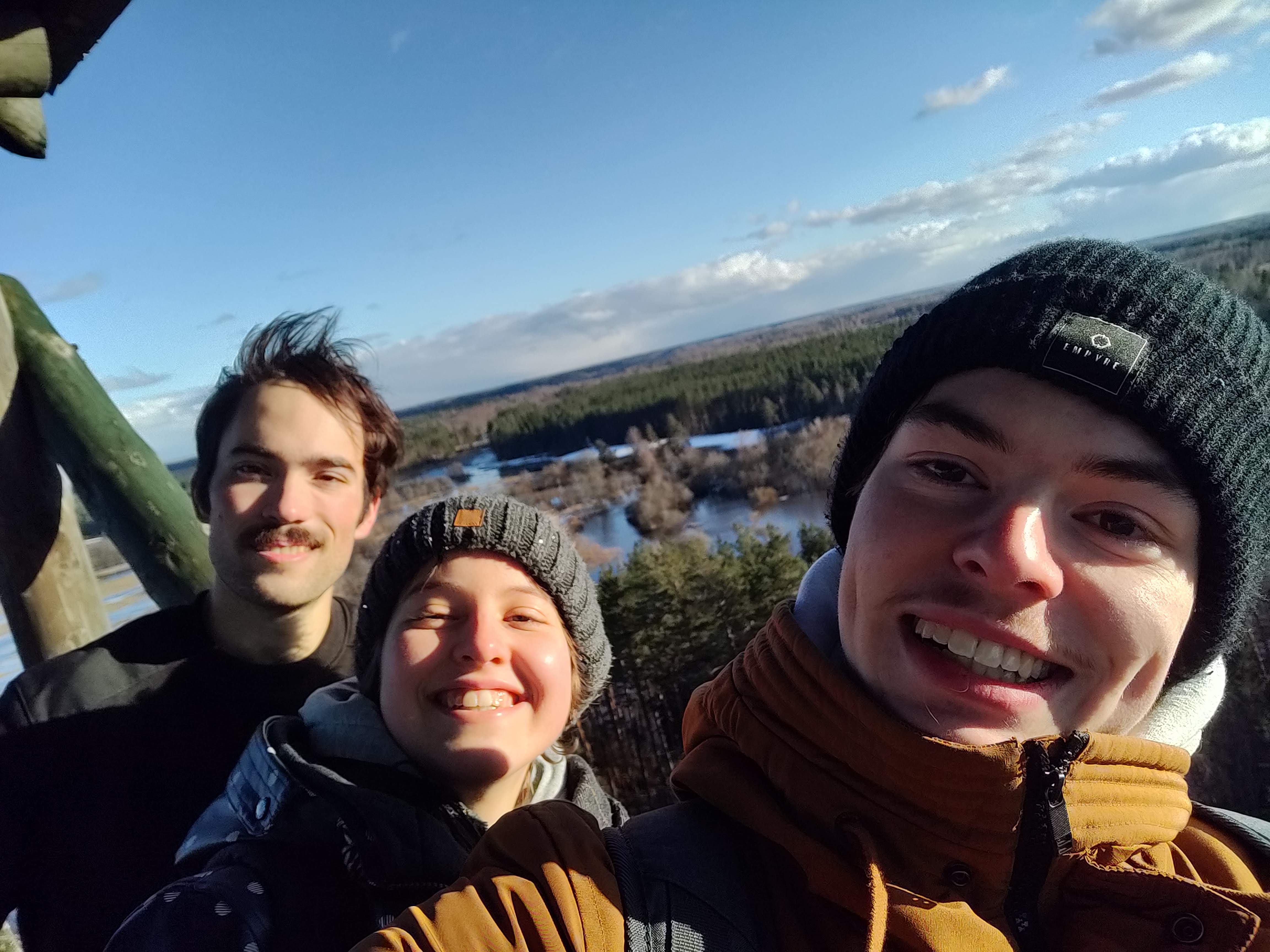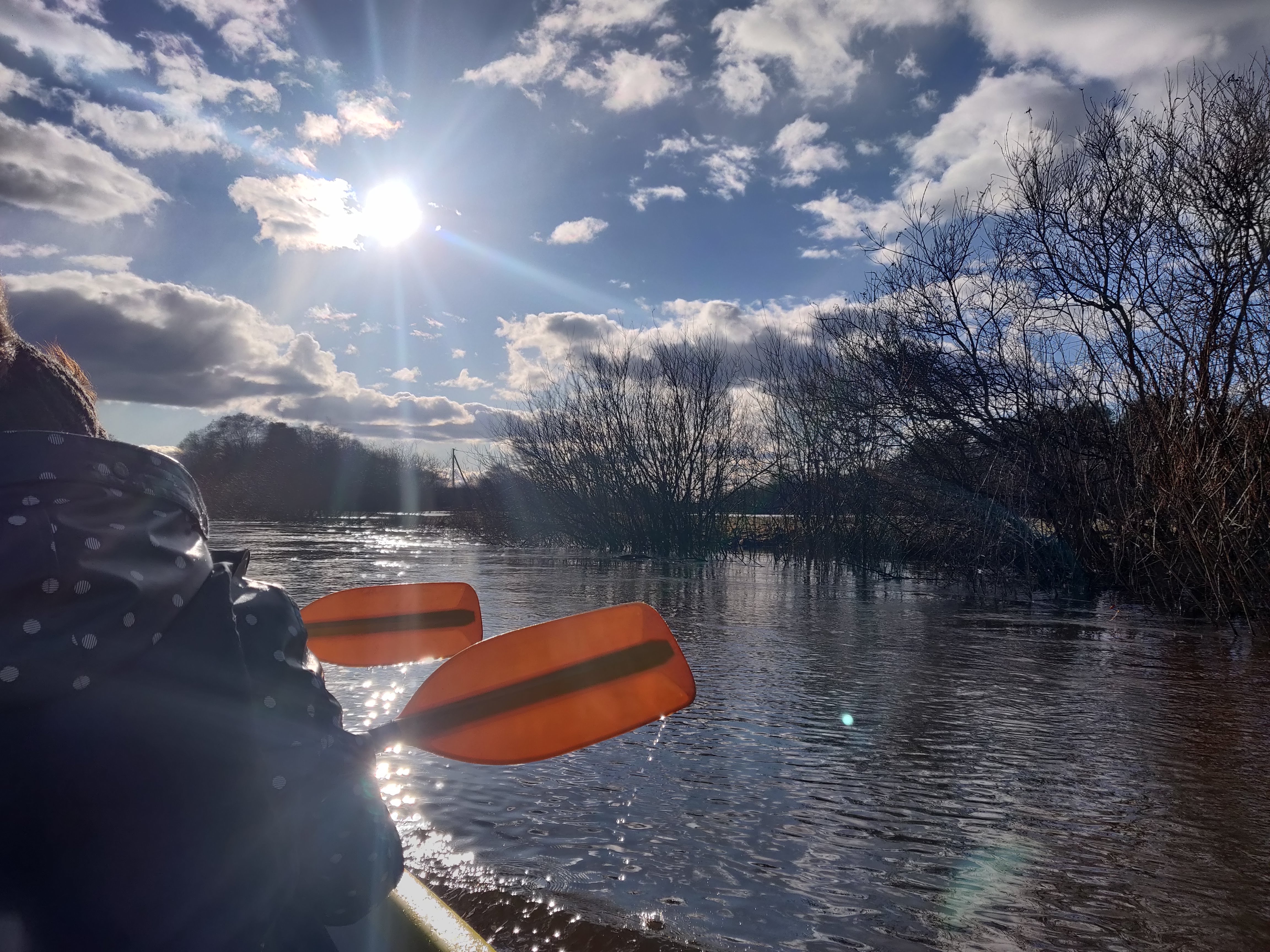 In the following days outside events with larger groups where also forbidden.
Due to this and the fact that this isn't the first pandemic week in the Estonia Madli and I felt a bit hopeless finding new ideas to entertain the kids through the Internet. After finding some things we can do with them we also decided to use the given time with the closed Youth Center to clean up and build some shelves. This went on until one day where I was suddenly waked up in the morning by a phone call explaining to me that my flatmate has contracted Corona from his work by 90 percent. Additionally I need to mention that he was very sick some days before with some Influenza symptoms.
Again complete quarantine.
Again doing a test for Covid-19.
The only thing that changed this time was that the fear and the possibility of having the disease was real. This also meant staying in the same rooms the whole time with a person who may be infectious.
Also I visited Vici and Matviy the day before to capture a video where we compare Germany and Austria. There definitely weren't happy to stay in their own quarantine due to me...Sorry for that.
After the test results came back I was relieved. I dodged two bullets. The first obviously by not getting sick despite sharing a flat with a Corona positive person. The second, way more important, by not having to tell my girlfriend to cancel her already booked trip to visit me.
For clarification my result was two times negative in contrast to the one of my roommate.
After these stressful days the end of the month was again relaxed. I renewed my football coach license and organized some things for the stay of my girlfriend. Because my Madli was offered the old car of her parents I could borough it from her after picking it up at her old home. Thanks!!
One thing more happened this month. Something that was mentioned since the first day I came to Estonia. The flat got a new member: Dasha from Ukraine.
In conclusion: Finally we felt the spring arriving in Estonia and made the best of the pandemic situation.
But more importantly and sorry for the language in advance:
WEAR YOUR DAMN MASK!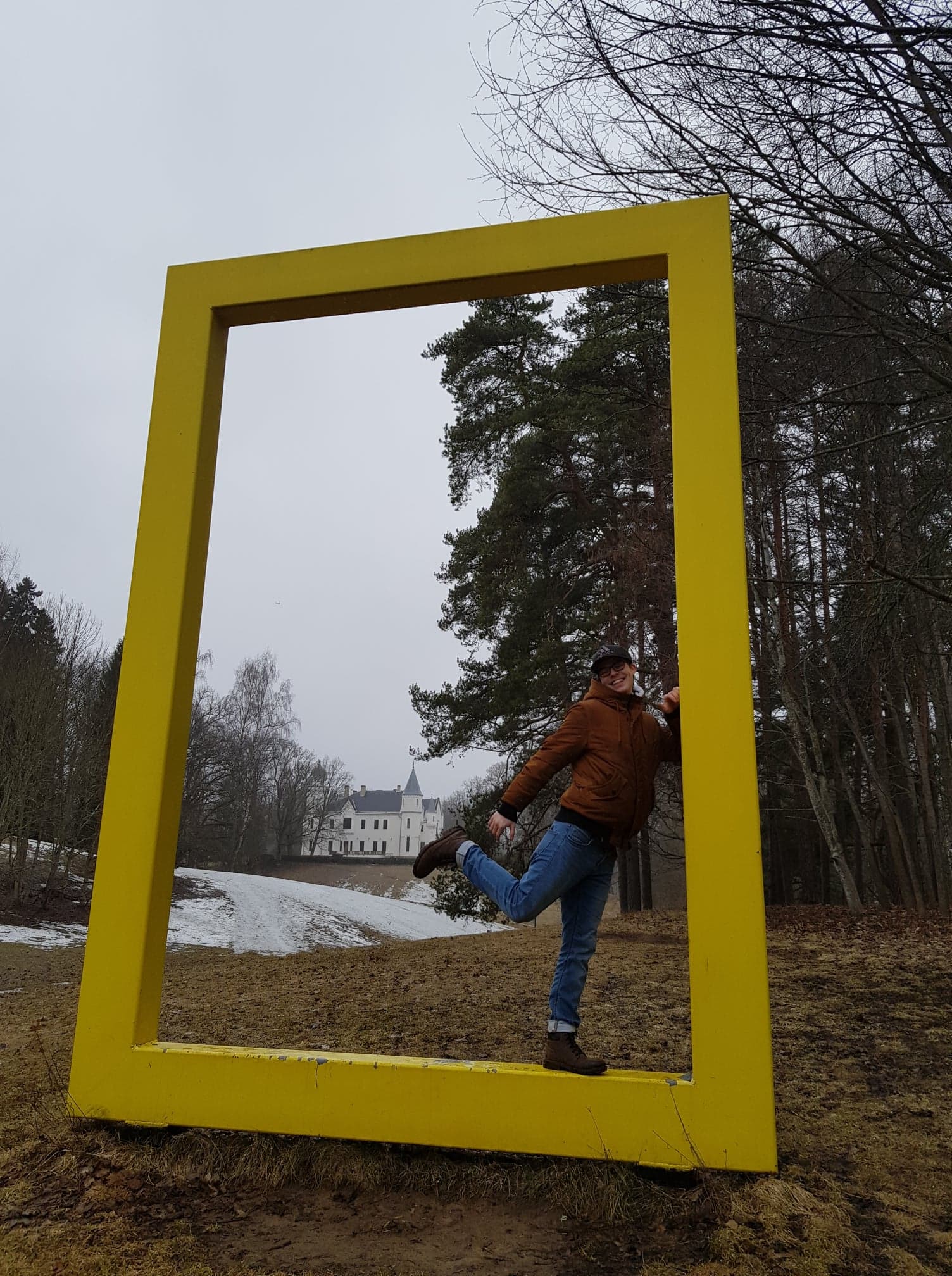 ---
Schwieriger Monat. Irgendwie merkt man schon irgendwann, dass die Pandemie an einem zehrt. Krass wird es, wenn die Einschläge nicht mehr auf unbekannte Menschen im Norden von Estland beschränkt sind, sondern zwei Türen und drei Schritte weiter. Im Endefffekt lief alles den Umständen entsprechend gut.
Der nächste Monat wird aber super! Das kann ich bis zum 16. schon einmal spoilern.