Toimetas

Gabriel Escobar Martín

Kategooria: ESC 19/20 blog
Avaldatud: 08 Jaanuar 2020
Klikke: 409
December really flew by. It was by far the busiest month I've had so far in the youth centre. And I wasn't even in Estonia for half of the month because I flew home for Christmas.
But let's start from the beginning. On the first of December it snowed! I was listening to christmas music in m apartment watching the snow falling down outside. Is there a better way to start of a month?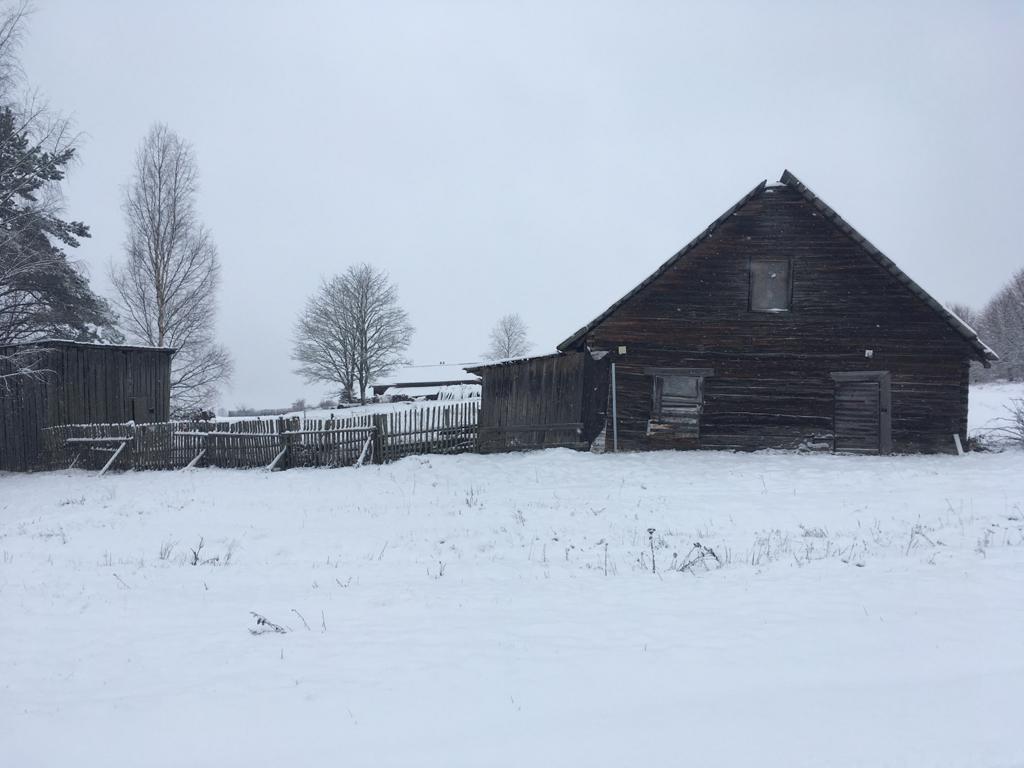 Straight out of a dream
Preparations for Christmas were everywhere: In the youth centre we had an activity advent calendar, where there was a cool thing to do for the youngsters each day. In the kindergarten we made lots of decorations for their tree, and got creative about the topic of christmas. We also did so in the youth centre of course. My club isn't called Creativity club for no reason. We were tasked to make waterproof decorations for a christmas tree in Valga, which would showcase our youth centre. We made ornaments out of salt dough and painted them with food colour. Later on I decided we had to have more decorations, so we laminated cards to Santa and folded stars.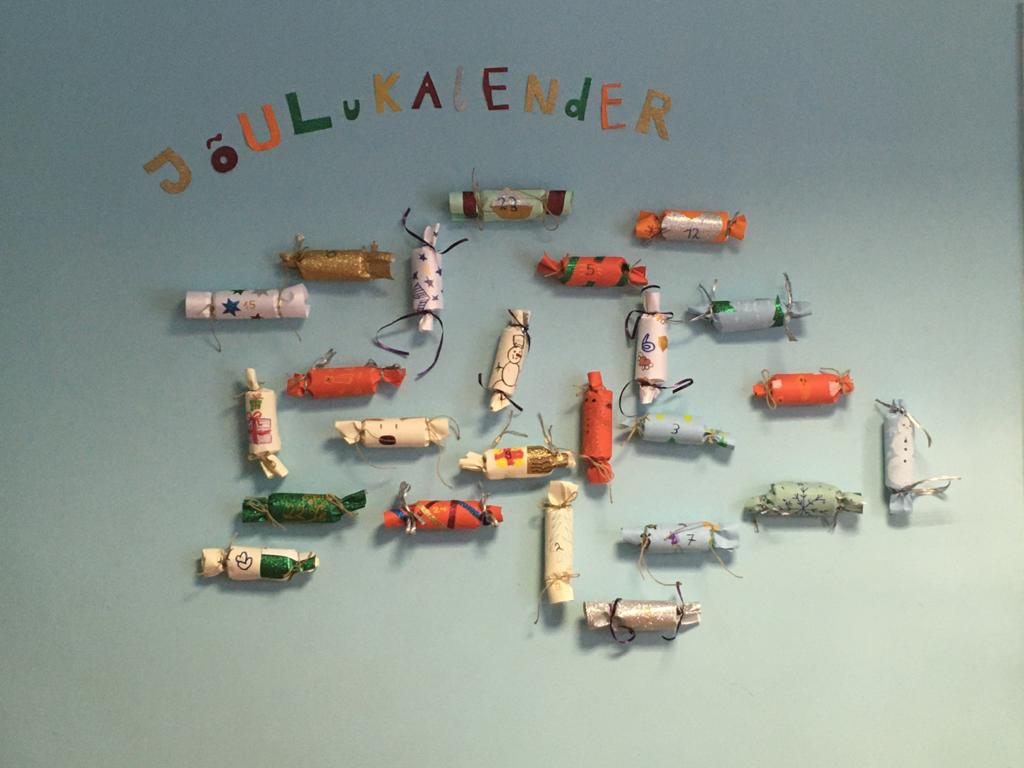 The advent calendar (they all fell down two minutes later)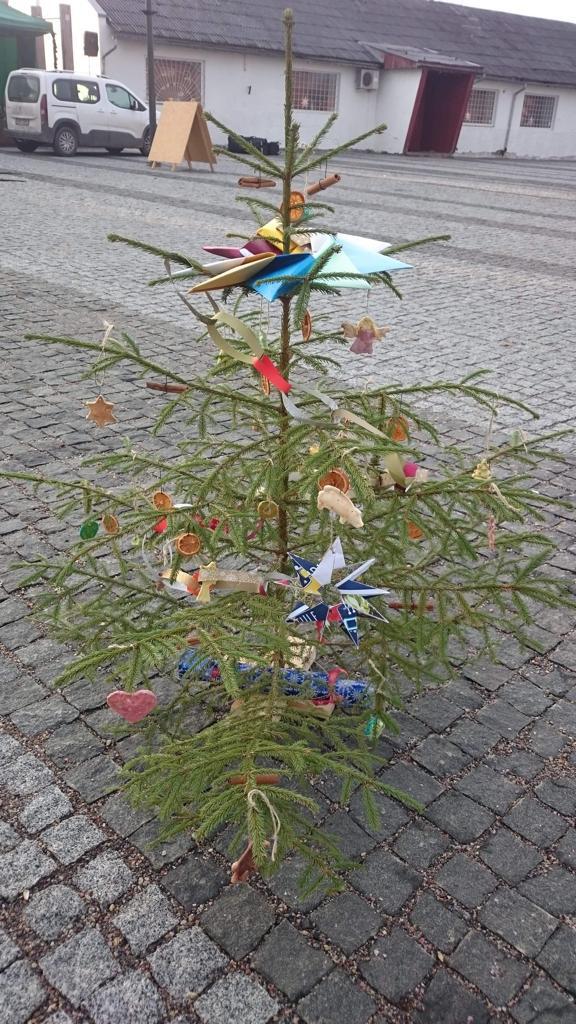 Beautiful Christmas Tree.
The biggest event we had was the "Päkapikula", basically a Winter-wonderland for the youngsters to explore. We had the help of lovely elves and even santa! For example we decorated gingerbreads, danced to Christmas-songs. The game that I was most responsible for was a smelling memory, where the players had to match festive smells, like cinnamon.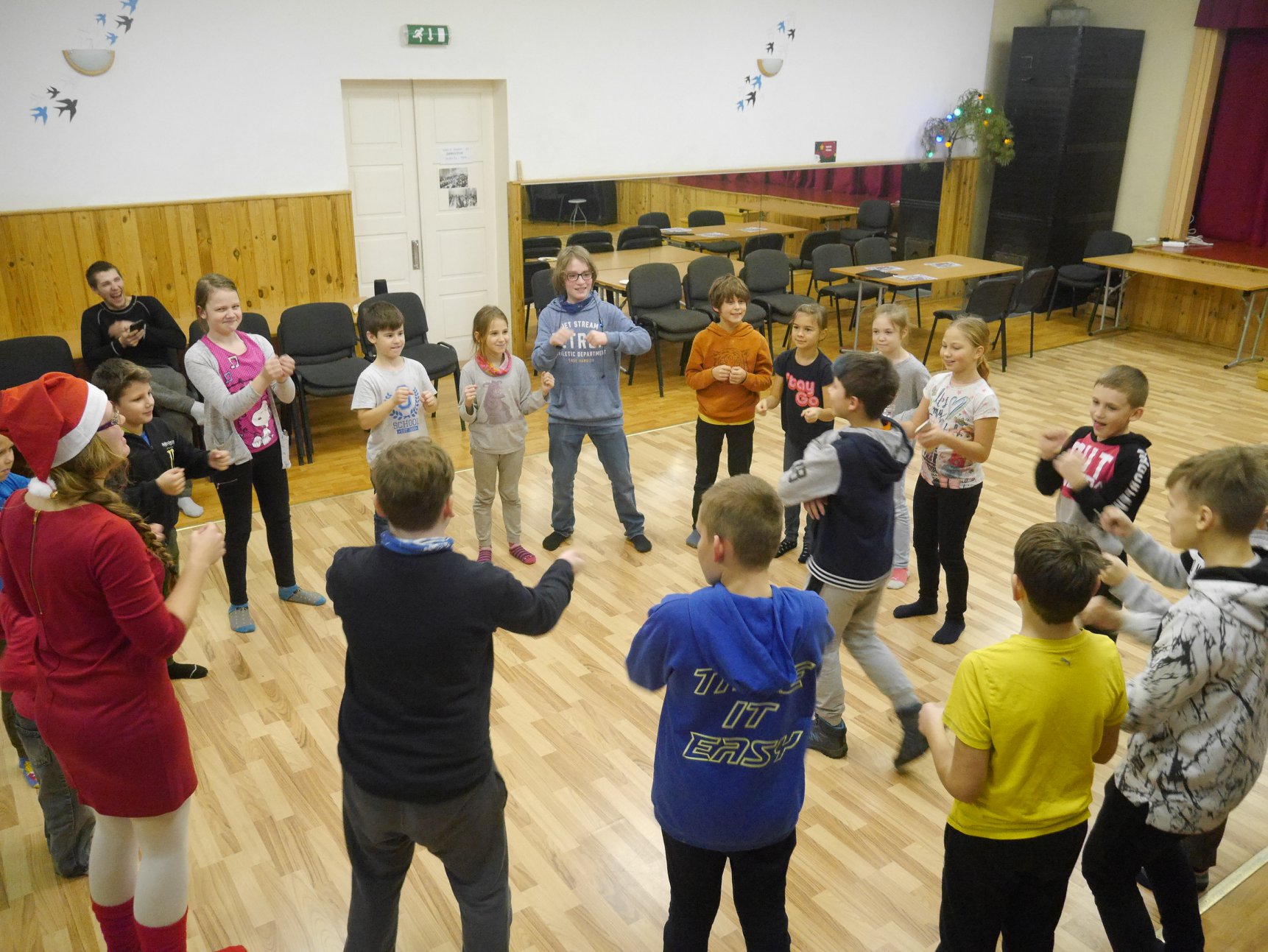 There were lots of games!
This wouldn't be the last of gingerbread-decorating though: For the school's celebration we had to bake and then decorate over 150 gingerbreads!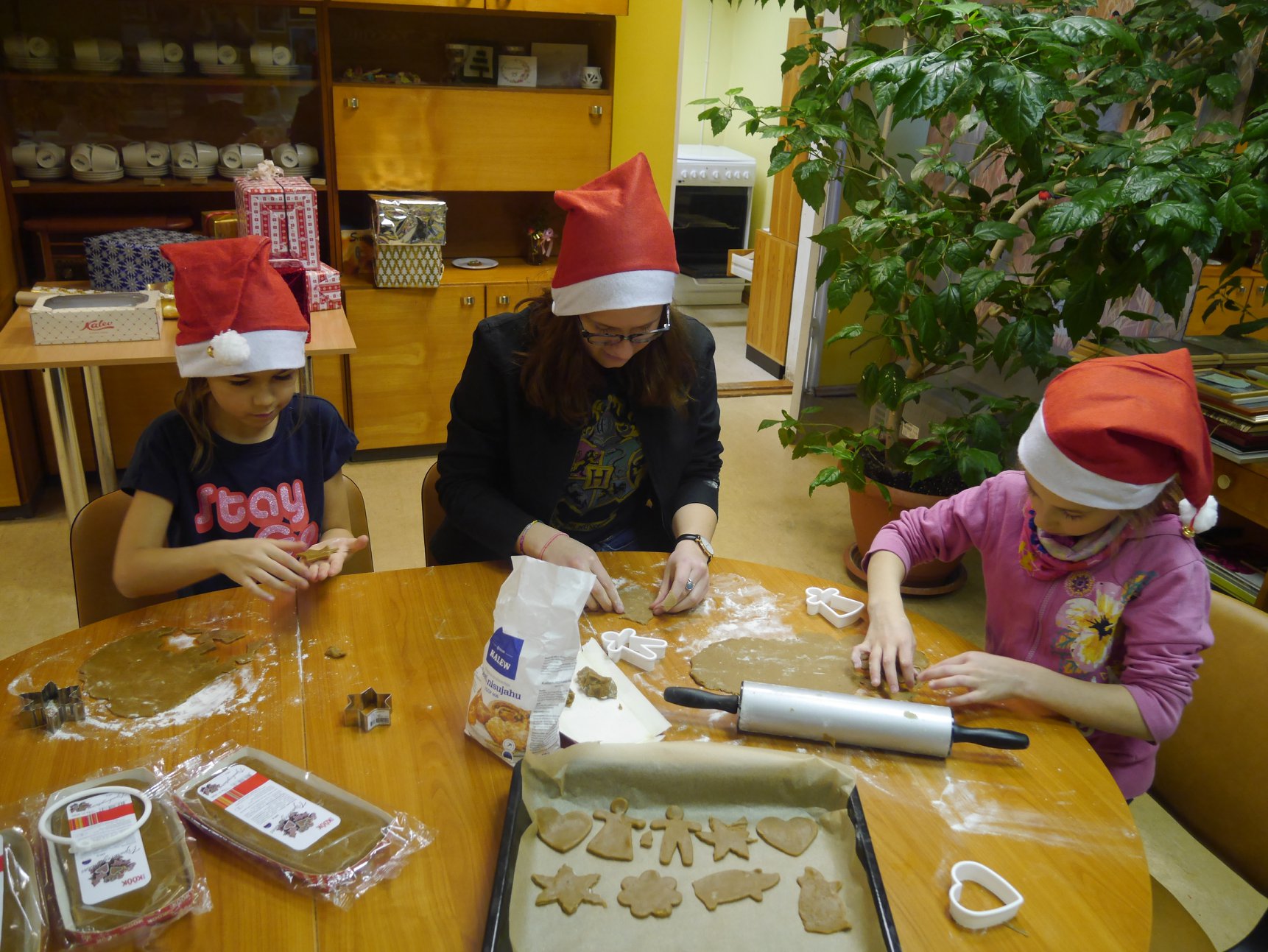 In der Weihnachtsbäckerei....
We also, surprisingly, had some non-Christmas related events. We had the Turkish culture evening by Kerim, a fellow volunteer. There we made a lot of food and learned about turkish coffee....Another really fun thing that I was genuinely excited about was the Robootika, where we went to a school in Voru to build robots. I wish I had had that opportunity as a child! What is even better news is that we will have our very own robotics club next year!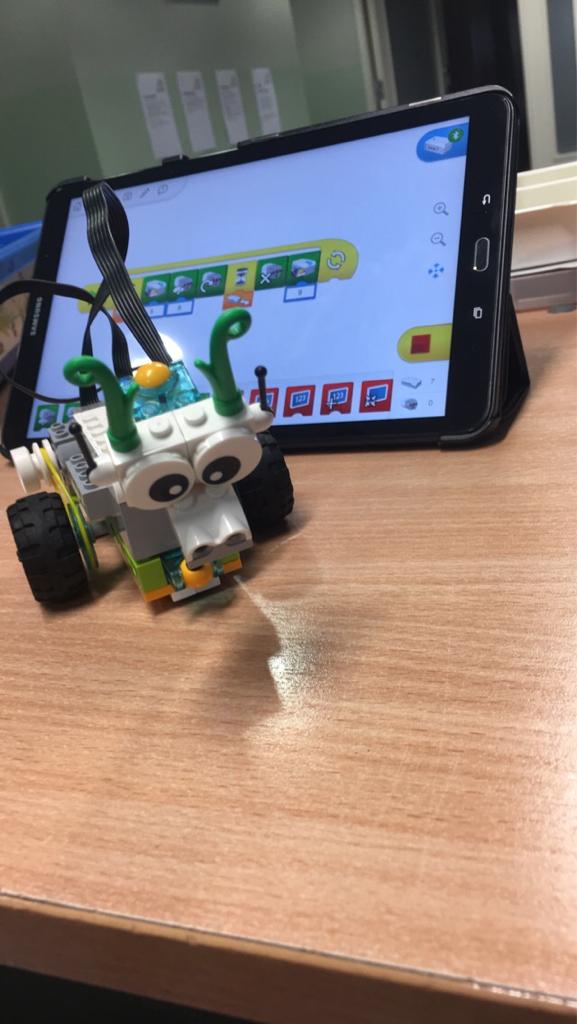 Who wouldn't enjoy this?
When I didn't work I played cello mostly, we had two concerts with the Valga music school last month. One weekend I visited Viljandi, a very cozy but very small town.
And basically before I even realized it, it was time for me to fly home. It was lovely meeting friends and family again, I couldn't imagine spending Christmas without them. The time there flew by even faster, so now I am writing this back in Hargla, with snow outside again.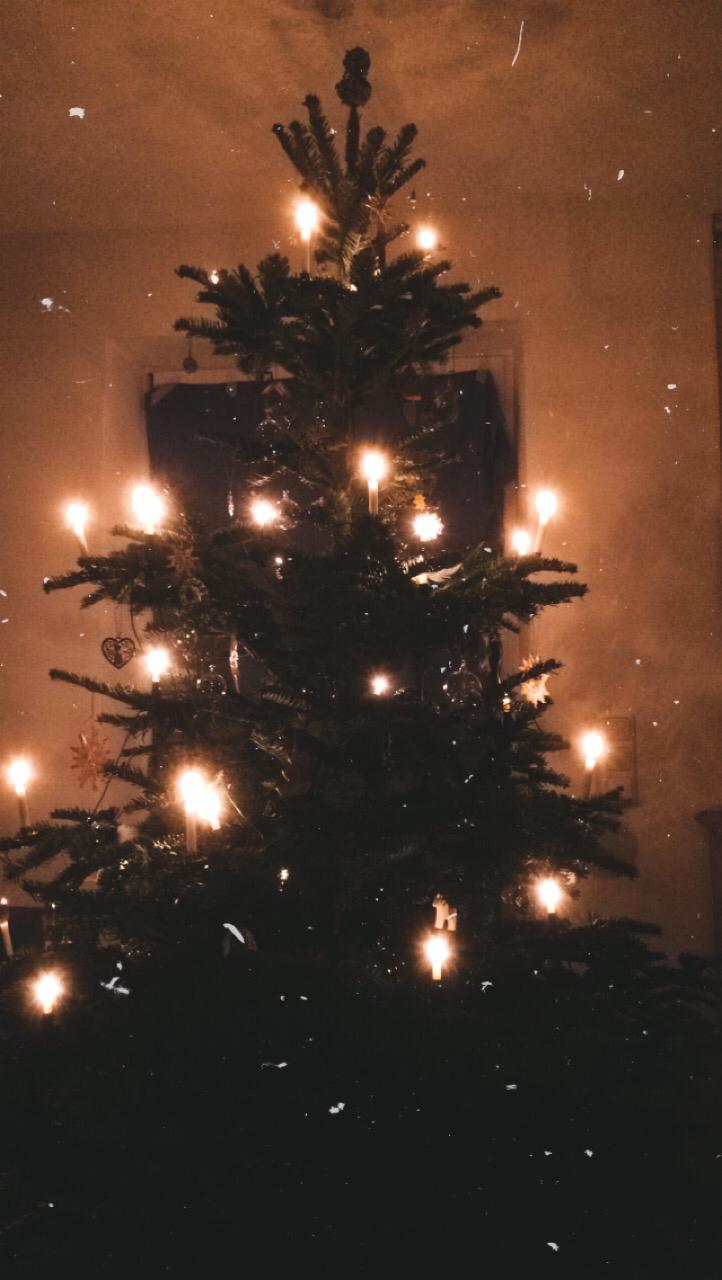 Cosy
Happy New Year to everybody!
Ja also da ich ja in Deutschland war diesen Monat gibt es wahrscheinlich nicht so viel zu sagen in dieser Sektion. Dezember war ein schöner Monat, Weihnachten hat sich wirklich weihnachtlich angefühlt. Auch euch ein tolles Jahr 2020!