Toimetas

Gabriel Escobar Martín

Kategooria: ESC 19/20 blog
Avaldatud: 06 Detsember 2019
Klikke: 908
November was a grey month, but it was filled with music and company, so I barely noticed the days getting darker and the weather getting worse.
The first week went by rather calmly, but the second week held preparations for a big event: There would be a big fathers day concert at the culture house. A lot of the youngsters were involved (singing or playing the ukulele for example), but so was I!
I was going to not only play cello in the folkbänd but also dance.I joined the dance group only a few weeks before, so it was not easy to learn all of the moves so quickly. One especially, it seems to be a traditional Estonian thing, was very difficult and Madli, my tutor, had to teach me several times. As part of the performance I got to wear traditional Estonian clothing. And I must admit, I think I like it more than the German one. Fascinating about it was the fact, that the stripes of the skirt as well as the pattern of the belt indicate where you come from.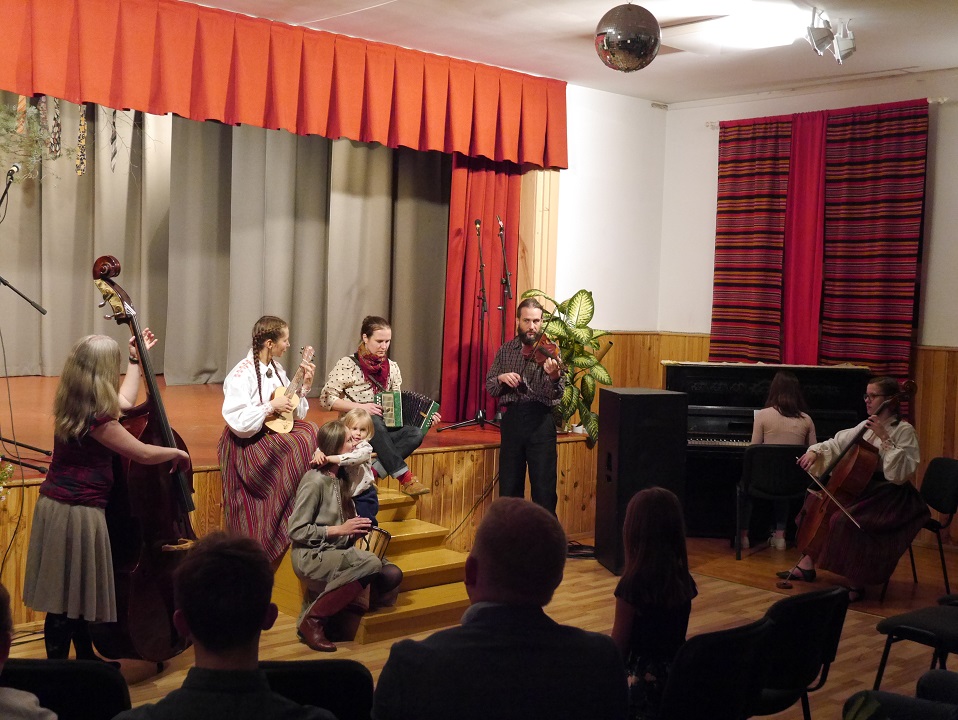 folkbänd (If you look close enough you cmight be able to spot me)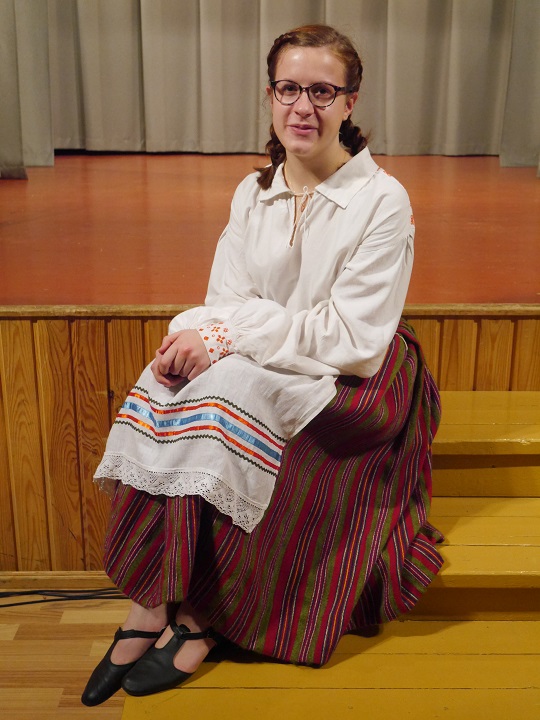 Me in traditional Estonian clothes
But the cello playing was not over for that week! On the weekend there was rehearsals of the south-estonian youth orchestra, which took place in Tõrva (a small town not too far from Valga). It lasted two days and ended in another fathers day concert. I am so happy that I got to be a part of it, I have already really missed playing in a big orchestra.
On Sunday evening some volunteers from Valga all gathered together in Volodimir's flat to watch a movie. Actually we had several movie nights this month, which was a lot of fun (even though we watched one really strange movie). We even had one at the youth centre, where we enjoyed a movie about an Estonian boy going to school in Ghana. I can't understand why Estonians like to eat cheese-flavoured popcorn?!!? (There's also meat-flavour!)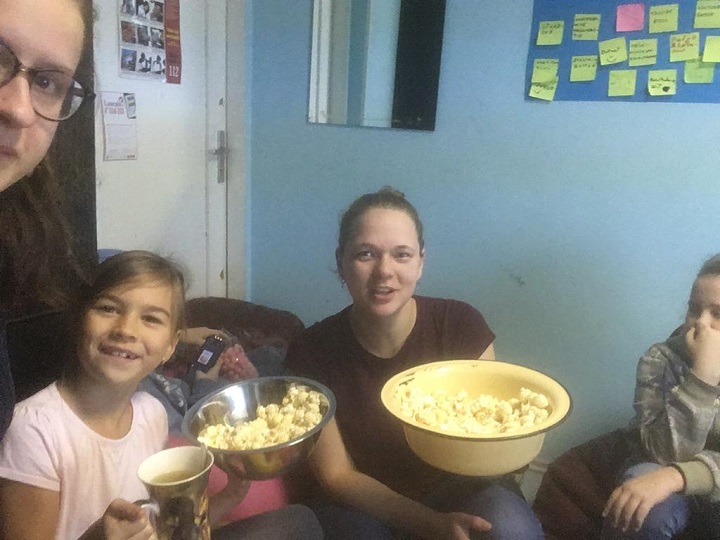 The popcorn from hell
A very exciting event at the youth centre was the Hungarian culture evening. This is the second event (after my own German one) in what will hopefully become an ongoing series. Boti, who as you may have guessed is from Hungary, cooked a surprisingly sweet pea dish and showed us the coolest festivals in his country. After this the youngsters were asking the most important questions: How much is a plane ticket to Hungary? How much is a festival ticket? How old do you have to be to attend?
But seriously, it was genuinely interesting to learn about that culture, I must admit I had no clue about it before.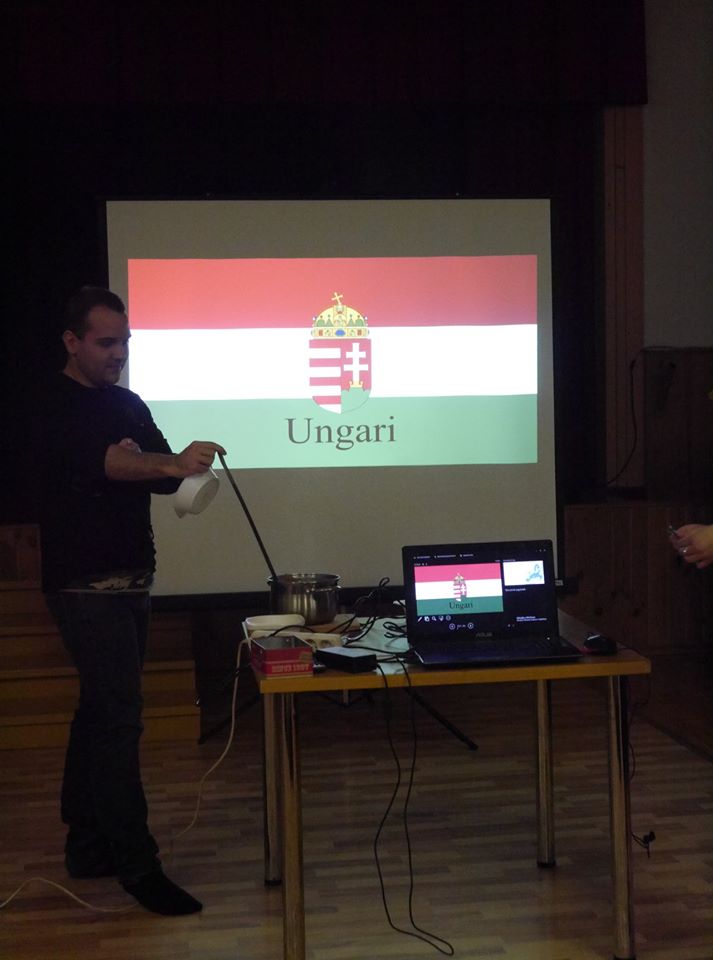 He made a powerpoint-presentation - in Estonian!
We also finished the community garden, which was the mini project of the previous volunteer Melina. For that we had to dig two holes and plant tulips. It wasn't the most pleasant work, but I'm sure it will all be worth it in spring! Additionally a bench and an archway were installed. For me it was nice to see the "legacy" of another volunteer.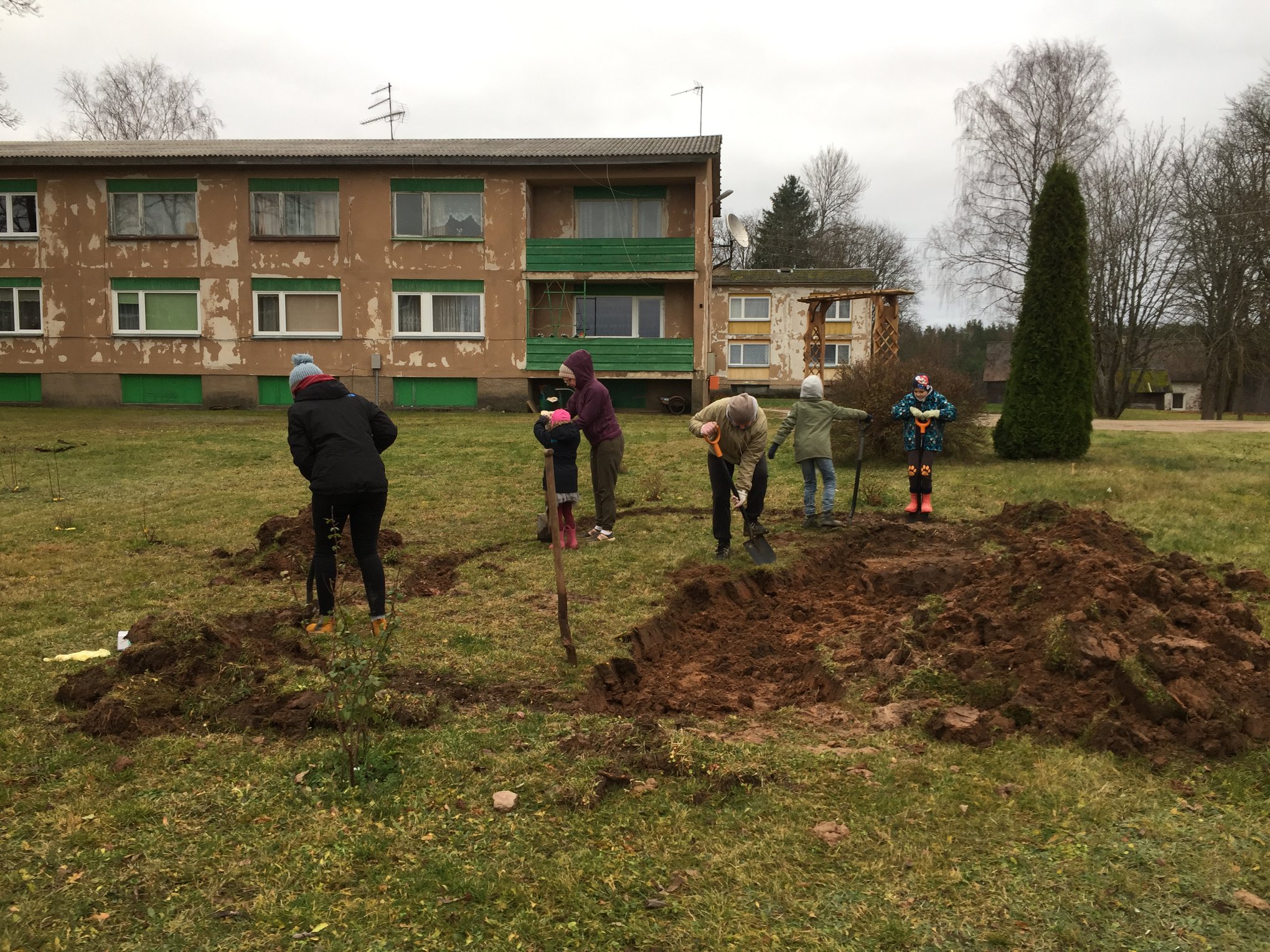 Luckily, the youngsters helped and also a few community memebers!
On the weekend I got to play some more cello: I was invited to a sort of jam session. At first I was a bit nervous, since I am definitely kind of a stuck up classical musician, but it turned out to be rather laid back.
Of course we also had a reflector workshop as all the other youth centres. For those who are uninformed: In Estonia you have to wear a reflector, because it just gets extremely dark. Most of the youngsters don't though, so that's why police officers came by and explained why they are important. And then the youngsters got to make their own reflectors!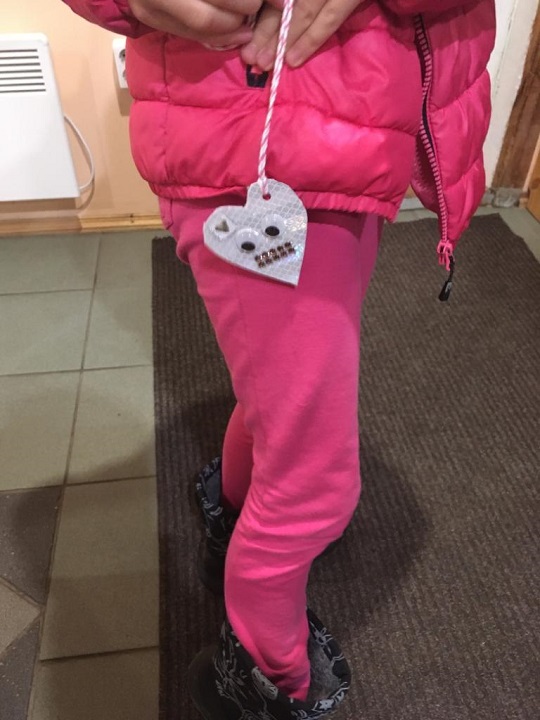 I think they will be more likely to wear something as cool as this!
I also started working in the kindergarten, which is located in the school building here in Hargla. I was tired of my boring mornings without anything to do, so this is a nice change. There was a lot of dancing and singing involved. The first day I was there was the Latvian Independence day, so we sang a Latvian song and made candy wrappings as a "gift".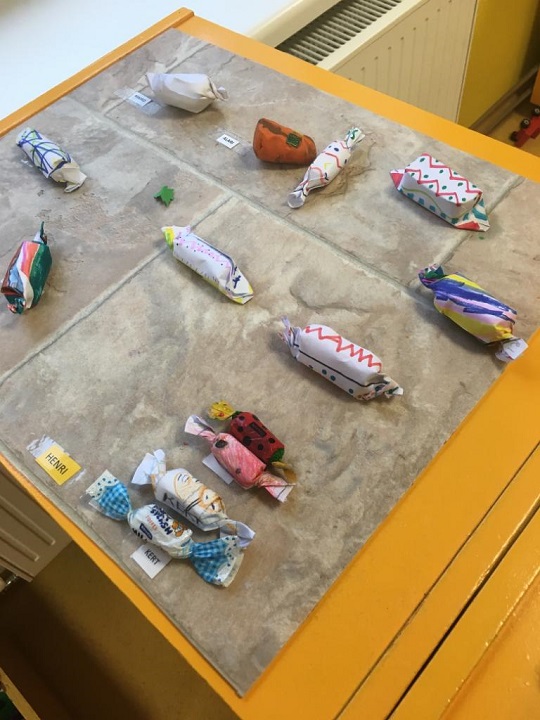 The results
On the next weekend my travels led me to Tallinn, again. This time I got to properly explore the old town as well as the Christmas market. We also had an ESC-volunteer workshop where we made our own toothpaste.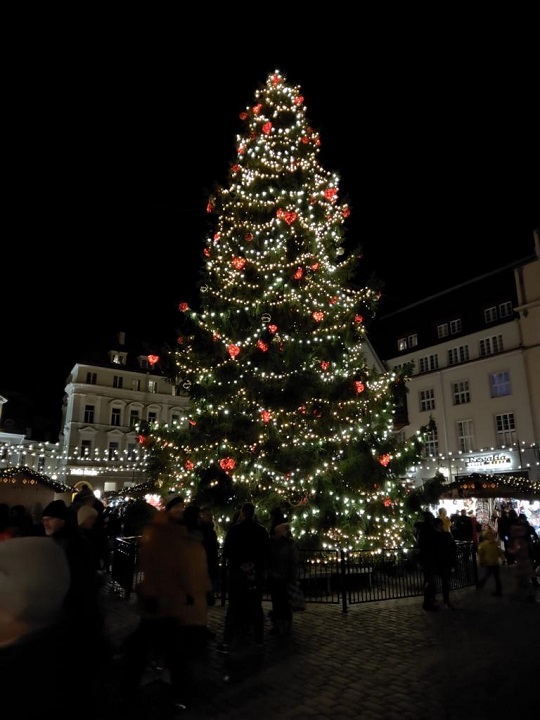 The stunning Christmas tree of Tallinn
For the last week of November I worked in Valga Youth Centre with Volodimir. I would rather have been in sunny Croatia with my tutor Madli, but Valga was quite fun. The youth centre is so much bigger than the one here in Hargla, I am a bit jealous. And they even have a photo studio!
The good thing is, Volodimir is quite a skilled photographer, and with a lot of time and equipment on ours hands we had some cool photo-sessions. Even one with my cello! Before that we also played together, since Volodimir can play piano.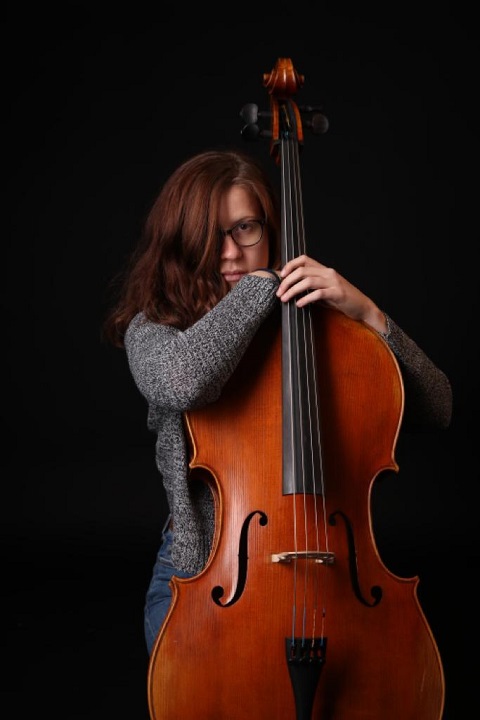 One of the hundreds of photos I now have of myself
To round off the month it got really cold, despite that we still went out to see Tartu. I recently learned my great-aunt is from Estonia and her cousin has a house on the main square of Tartu! And not to forget the wonderful Thanksgiving we had thanks to Emily, an American volunteer, who was willing to share some of her culture and her food.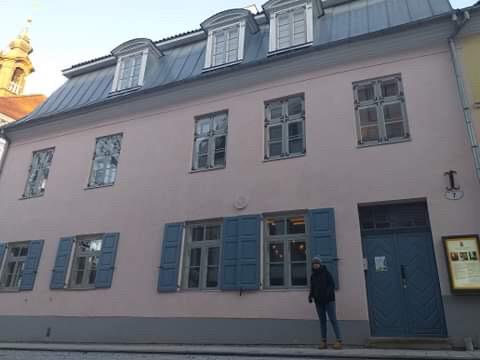 Me in front of said house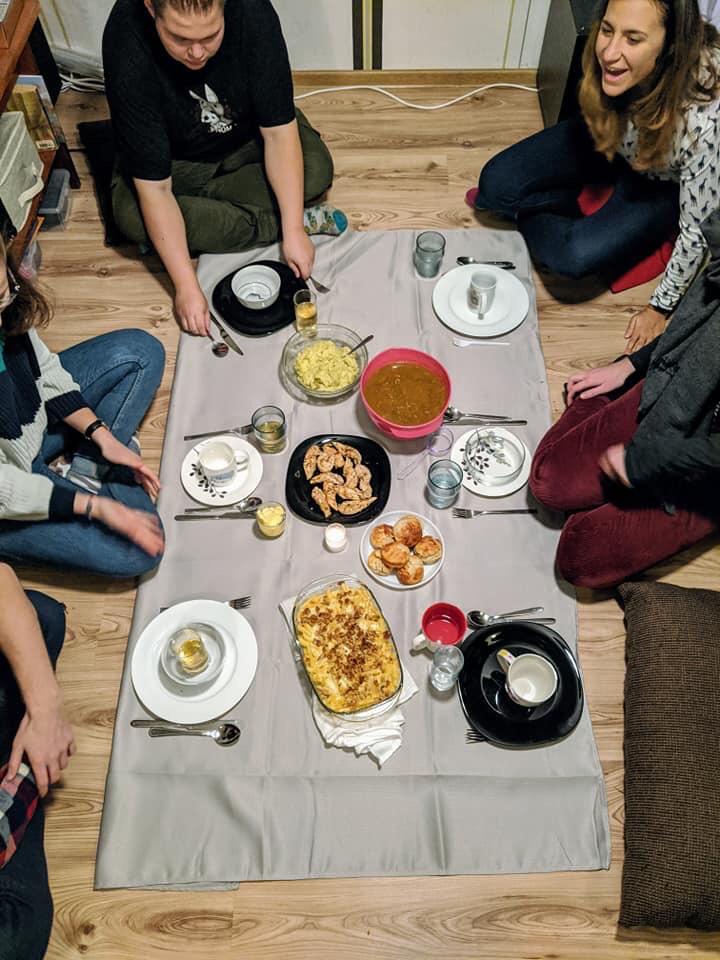 Thanksgiving feast
Wirklich winterlich war November noch nicht, erst gegen Ende gab es wirklich Minusgrade. Trotzdem bin ich schon ziemlich in Weihnachtsstimmung. Ob das an den Adventsvorbereitungen im Jugendzentrum liegt? Oder am Paket aus Deutschland mit Lebkuchen? Wenn ich es kitschig machen will, liegt es vielleicht daran, dass ich viel Gemeinschaftsgefühl hatte, ob im Orchester oder beim Thanksgiving-feiern. Wahrscheinlich freue ich mich einfach nur drauf, im Dezember nach Hause zu fliegen….