Toimetas

Vili

Kategooria: ESC 19/20 blog
Avaldatud: 03 Oktoober 2019
Klikke: 807
This month has been one of activities at the center. From cooking on the weekends as part of a project to writing haikus, we have been doing all sorts of stuff.
The month started with the return to school, a somber event for the kids I'm sure, but at least they had an event to finish their summer off. We got to enjoy some musical numbers, including a popular (or so I'm told) Estonian rapper. The kids were undaunted by the massive deluge that plagued us, and were jumping alongside the rapper with glee. Not really my kind of music (hair too short), but everyone had a good time. Still, it was too bad that September was kicked off with something of an instant flood.
During september we endeavoured to have at least two planned activities each week, which we kicked off with board games. An instant favourite among many of the kids was the game Galaxy Trucker, which I brought with me from Finland. In the game you make an intergalactic truck (although quite a heavily armed one), and dodge everything from pirates to meteorites to disease. The kids particularly enjoy the building stage, where you make the ship out of component tiles.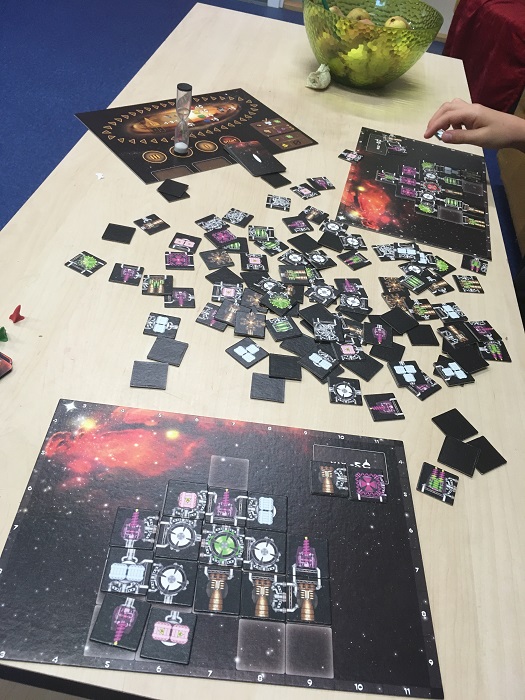 Organised chaos
Another surprisingly interested event was the pool tournament, although we did have some trouble with the tournament bracket thanks to the late arrivals. I'm also starting to finally get fairly decent at the game, so now I tend to lose only some of the time.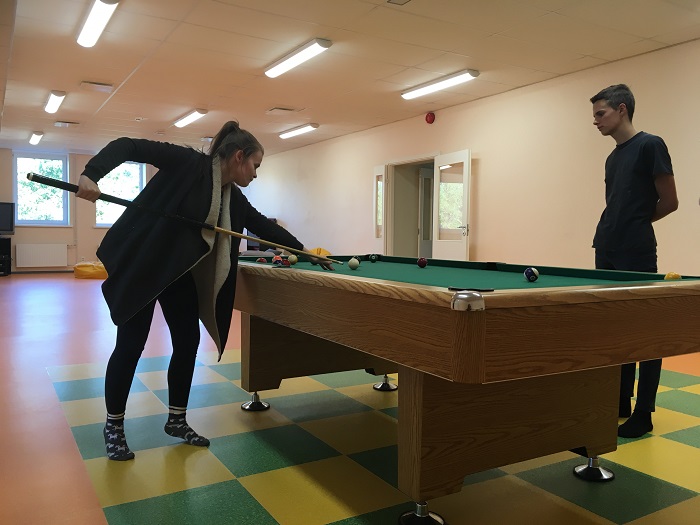 Väike Myy
We also took a couple days to do some creative actvities. The haiku workshop sadly didn't have a lot of people, as it was a quiet day, but we did get a couple haikus out of it. Weirdly enough, the ones the kids wrote were very food related. Write what you know, I suppose. I also tried my hand at making a haiku in Estonian, which was quite difficult. Luckily it was nothing compared to the nonsensical syllable structure of English, but it was still definitely a challenge.
The other artistic endeavour we set on was to make a big tree for the wall of the youth center, with the names of the kids as leaves and fruit hanging from the tree. Apples were a very popular choice. Now the tree adorns the wall right near the entrance.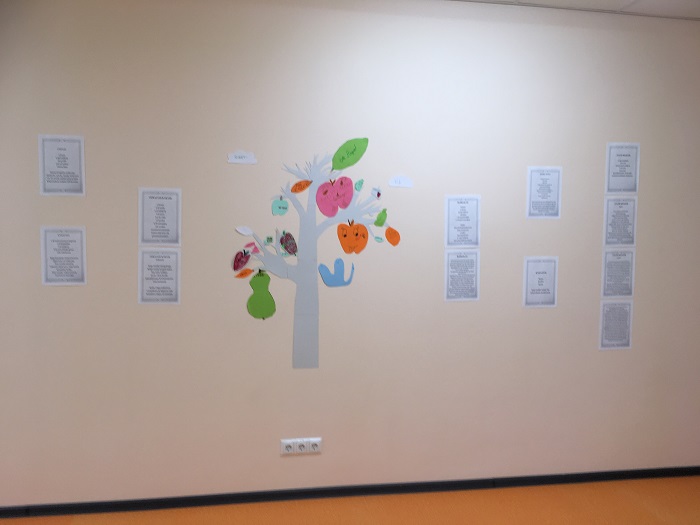 The tree with the recipes we made during the project cooking
The most successful activity we did was a small array of chemistry experiments. We shrunk a crisp packet in the oven, made little soap powered boats, made pepper dance on top of milk, but the most stimulating one for the kids I wager was making clear cola.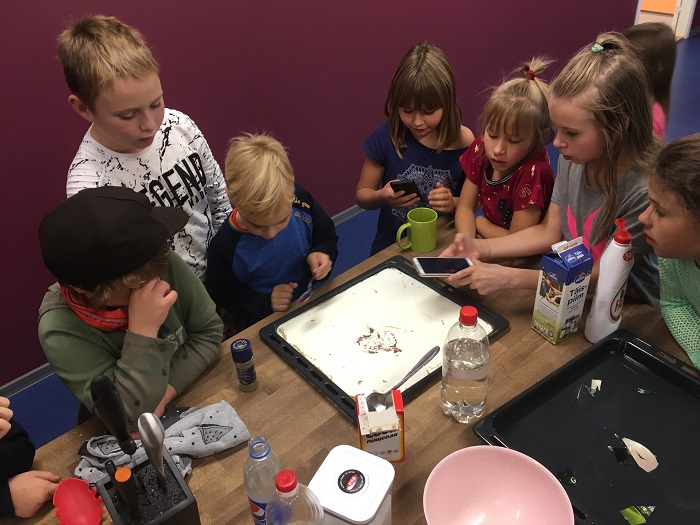 With the help of some milk you too can make an ordinary bottle of cola into an intricate display of gross horrors. And turn the cola clear as well. When the milk (which is not a base, but slightly acidic) gets added to a stronger acid like a cola drink, the milk curdles quite spectacularly. When it curdles, it also binds into itself most of the colouring in the soda. Fun, and most importantly safe to taste. I wouldn't necessarily drink a lot of it, and even to taste I suggest straining the lumps of curdled milk, but it does give the kids a nice little added active component into the experiment.
However, now the kids are making bigger requests, and it looks like I will have to make elephant toothpaste. And quite possibly make a small bang.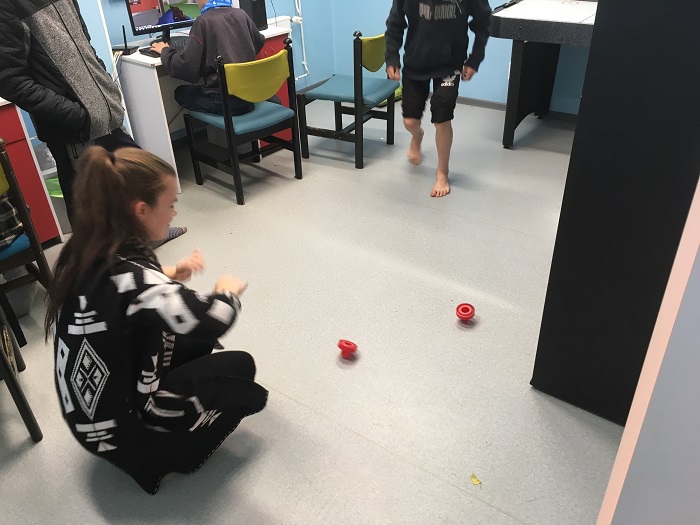 The kids improvised spinning tops, and Siret got excited
The most consistent activity was as part of a project where the kids collected traditional recipes from their families, and then we together cooked some traditional foods. Some of the foods were then selected as the foods to be served as part of our very own home cafe!
Prepping for the cafe event was its own little adventure, as we had to get everything nice and tidied up right before the cafe opened. Luckily we had some outside reinforcements from Boti, so it all got done a little faster. Boti and I also went for a tour of Lüllemäe and visited the school and even the local church. Interestinly enough, the pastor speaks Finnish. And a host of other languages as well.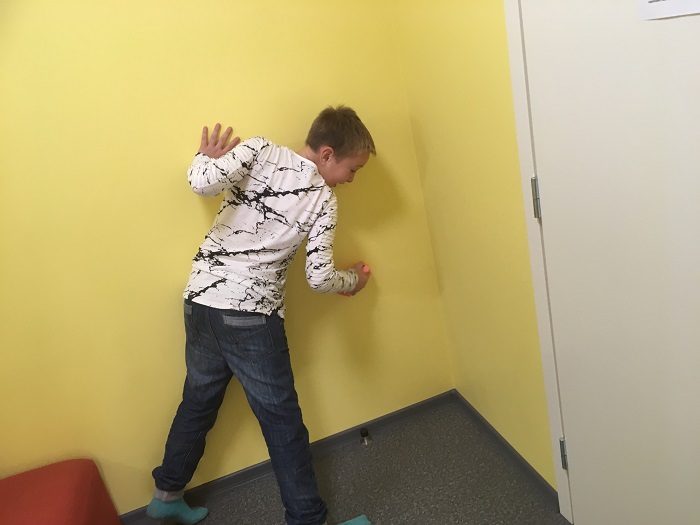 Getting the handprints out
On a personal note, the month has seen some stuff with the other volunteers as well. We had a movie night with Vova and Ronja, from Valga and Tõlliste respectively, and I introduced them to one of the great classics of controversial comedy. And then on Friday the 13th I attended a party at the Valga Rock Club and met the new Hungarian volunteer. His name is Boti, and according to some very unrealiable sources I have a bromance going with him now. Also got a fist bump from the guitarist of one of the bands, so I rate that as a success.
As a persona victory, managed to spend a whole month without needing the ministerings of the witch doctors! Ooh eeh ooh ah aah, ting tang walla walla bing bang.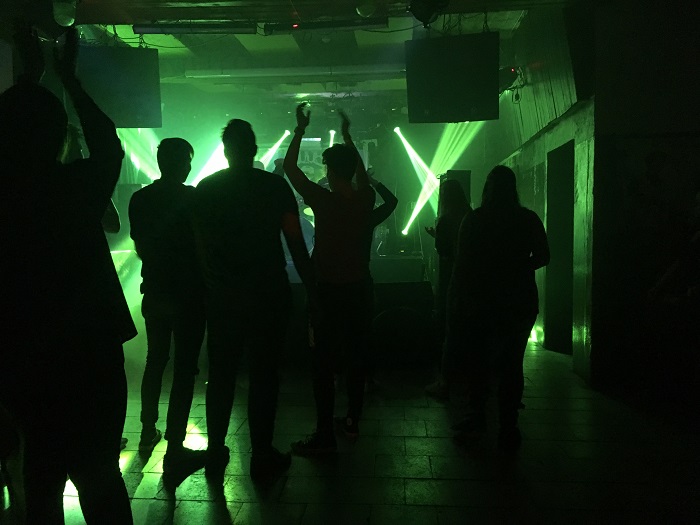 Tässä kuussa on tapahtunut kaikenlaista nuorisokeskuksessa. Tehtiin pieniä kemian kokeita, kirjoitettiin runoja, ja puuhattiin pari turnausta. Syksy on iskenyt kovaa ja yllättäen, ja talvi kolkuttaa jo oven takana. Lehdet ovat kuitenkin kauniin keltaisia, ja Suomeen verrattuna sade on ollut vähäistä. Kuitenkin ensi kuu näyttää siltä että sää voi kääntyä erittäin syksyiseksi.