Toimetas

Timo Arbeiter

Kategooria: TANKLA
Avaldatud: 06 Veebruar 2019
Klikke: 2948
About Tankla (coordinating organisation)
(Tankla is the coordinating organisation of this project)
NGO Tankla is an umbrella organization for all Valga county youth centres and youth workers. Literally Tankla (meaning in English: gas station) is a place where a young person and a youth worker of Valga county can get fuel so that they would feel good about living in their home village, parish or town and doing things related to youth work. Tankla offers them support, knowledge, experience and cooperation with other parties of the network.
The main motivation of Valga County Youth Work Center Tankla to participate in European Voluntary Service as Sending, Hosting and Coordinating organisation is to support the development of the youth work field in Valga County in general and in a coordinated way.
The organization of Tankla is led by three members in the board, who all have different backgrounds and years' worth of experience working with the youth. The organization has several branches – volunteer passport, youth paper, summer school, Tankla TV, student workscamps, training centre (camp counsellor, camp leader and topics which are related with media) coordinating the Tugila (support centre) work of counties, the networking of counties youth work and ESC. We cooperate with youth workers of the county, others who are related with the youth and with different organizations (Valga Parish Government, the Pathfinder centre of Valga County, Estonian Defence League).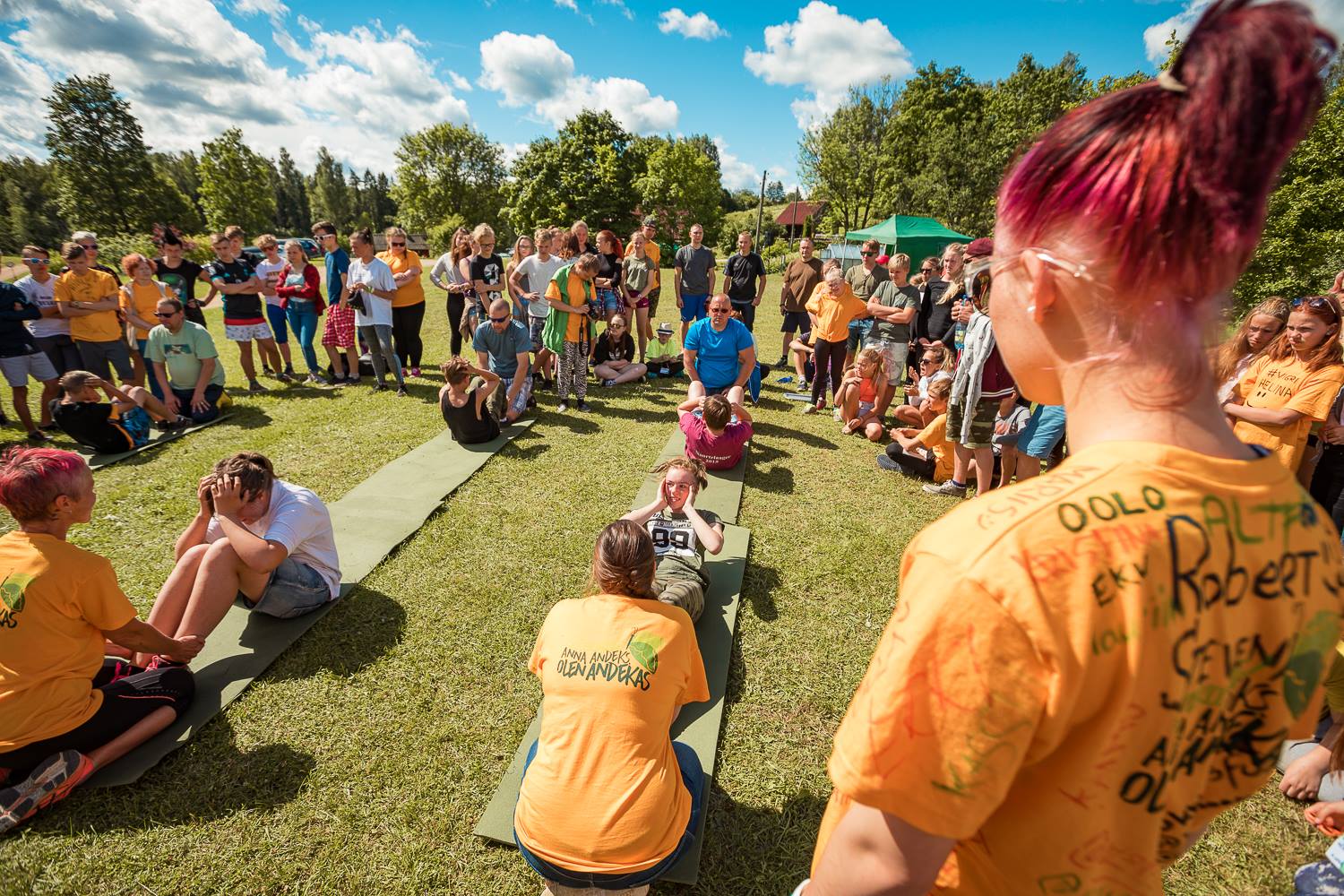 There are 13 youth centres in Valga county, three of which are located in small towns (population of 2 000 to 13 000) and 10 in villages (population of 200 to 2 000), where the youth centres are serving youngsters throughout the municipality, but are located permantetly in one village. Valga county countryside areas are sparsely located and diffusely established and the youth centres are located in major villages (population of 100 to 450). Because in most Valga county areas the population is little and thin, then youth centres are cooperating a lot with neighboring municipalities youth centres and with various institutions in the municipality (schools, libraries, cultural centers), to organize higer sized events and activities with the cooperation so to involve plenty more young people and a larger number from the community.